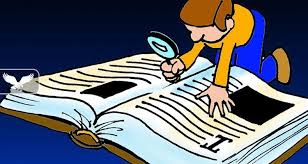 For more than two months, Taulant Muka, a young epidemiologist educated in the Netherlands, has waged a crusade against the "fake" PhDs held by many politicians and government functionaries. What is remarkable, is that except in one case these revelations have had no real effect. Many of those who faked their way through the plagued Albanian education system, whose miserable state recently led to massive student protests, have maintained their positions of power and legitimacy. In spite of the media attention to this phenomenon, which for years had been informally known, only one official involved has been dismissed.
Many of these PhDs were received by ministers and deputies while in office. For example, former Minister of Defense Mimi Kodheli received her doctorate in Economics in 2015, while she was in government. Also Taulant Balla, Parliamentary Group Leader for the PS, received his PhD in the middle of his political career, in 2015.
So far, the scandal has spread to 7 politicians and government officials:
Former Deputy Minister of Education Ervin Demo
PS Deputy Blerina Gjylameti
Minister of Health Ogerta Manastirliu
Former Minister of Defense and PS Deputy Mimi Kodheli
LSI Party Leader and Deputy Monika Kryemadhi
PS Deputy Taulant Balla
Director of the National Information Society Agency (AKShI) Miranda Karçanaj
What underlies all these cases – and this is most probably only the tip of the iceberg – is an education system that is unable to inculcate academic standards into its students. This starts with the academic staff, which often presents Google-translated publications as their own work, and force students to buy them. Then, there is an extensive market in "bought" PhD degrees, including custom-made dissertations. Personally, I received several requests to write a PhD thesis in exchange for a relatively generous sum of money. It is quite possible that in the case of several of the theses discussed below, its "authors" were not even aware of the plagiarism, as they didn't write them themselves.
At the time of publication of this article, all plagiarized articles and dissertations were still accessible online. Exit has reached out to the journals and (foreign) universities involved to receive a response to the plagiarism cases.
In any case, here is a rather unedifying overview of the "academic achievements" of the Albanian political class:
(Former) Deputy Minister of Education Ervin Demo and PS Deputy Blerina Gjylameti
On October 6, Muka published on his Twitter account two images showing side by side an article co-authored by then Deputy Minister of Education Ervin Demo, as well as the original source of long, unattributed citations. Extended citations, sometimes minimally modified, of scholarly works of other without proper attribution is plagiarism, and a banned practice in the academic community that is nearly always a ground for dismissal.
The first case of plagiarism published by Muka concerns the article "'Decentralization and Reforms in Albania', Require Economical and Political Active Role of All Actors," authored by Albert Qarri, Ismail Zejneli, Alba Dumi, and Ervin Demo, and published by the Elsevier journal Procedia: Social and Behavioral Sciences 58 (2012): 379–388. As Muka indicated, large portions of the abstract were lifted verbatim from a book by Janet Morrison, International Business: Challenges in a Changing World, a student textbook.
The second case of plagiarism shown by Muka concerns an article in the Albanian journal Revista shqiptare social ekonomike 1 (2011): 57–64 under the title "Universitetet dhe transferimi i teknologjisë" ["Universities and the transfer of technology"]. This article was coauthored by Demo together with Blerina Gjylameti, a Deputy of the Socialist Party and coordinator of Prime Minister Edi Rama's "co-governance platform." Again, the abstract consists largely of unattributed verbatim citations from an unacknowledged source, in this case the executive summary of a report by Diane Palmintera, Accelerating Economic Development Through University Technology Transfer from 2005.
In both cases, Demo copy-pasted from what can be considered "low-hanging fruit": summaries that are available freely online through PDFs or Amazon previews. This suggests that he most probably didn't even fully read the works he plagiarized.
The end of this particular story was that Demo was forced to resign, and that Muka took his place as Deputy Ministry of Education. This didn't last long, as Muka resigned already after two weeks, after which he continued his activities to uncover plagiarism of high government officials.
Minister of Health Ogerta Manastirliu
On December 3, Muka published research by the Movement for the University, one of the student organizations involved in the recent student protests, uncovering that Minister of Health Ogerta Manastirliu had copied significant parts of her PhD Thesis at the Department of Chemistry of the University of Tirana, entitled Krahasimi i monitorimeve të mjedisit në landfillin e Sharrës, para dhe pas ndërhyrjes si dhe ndikimet në mjedis [Comparison of environmental assessment at the Sharra landfiull, before and after the intervention, as well as environmental impact] (2013) from an MSc Thesis by Fannie Mnisi from the University of South Africa, entitled Environmental Risk Assessment Associated with Unregulated Landfills in the Albert Luthuli Municipality, Mpumalanga Province, RSA (2008).
Again the published materials showed direct Albanian translations from the English used by Manastirliu without any form attribution.
Different from Demo, however, Manastirliu still has her job as Minister of Health.
LSI Leader Monika Kryemadhi
Not only government officials were targeted by Muka. He also revealed, together with Vladimir Kola, that LSI leader Monika Kryemadhi had plagiarized considerable parts of her dissertation Analiza e sistemit të sigurimeve shoqërore në këndvështrimin ekonomik dhe juridik [Analysis of social security systems from a legal and economic perspective] at the Faculty of Economics at the University of Tirana (2015) from Mel Cousins's book European Welfare States: Comparative Perspectives (Thousand Oaks: SAGE, 2005).
A significant part of Chapter 2 of Cousins's book, "Welfare State Theories" (19–33) was translated as section 1.2.3 "Teoritë e Shtetit Social" ["Welfare State Theories"] (17–30). Kryemadhi also copied entire sections from Chapter 4, "European Welfare States: Comparative Perspectives" (59–73) into her own Chapter 3.
Kryemadhi responded to the accusations of plagiarism by declaring:
My doctorate has the necessary sources. My doctorate deals with a survey, not with papers. I did my doctorate for myself. The issue of the doctorate is an excuse to attack me.
Former Minister of Defense and PS Deputy Mimi Kodheli
Another politician also received her doctorate at the Faculty of Economics at the University of Tirana, current PS Deputy and former Minister of Defense Mimi Kodheli. She finished her dissertation Regjimi i shënjestrimit të inflacionit: një propozim për Shqipërinë [Inflation targeting regime: A proposal for Albania]  in 2015. Muka published Kola's discovery that pages 21–24 of Kodheli's thesis, were direct translations from Frederic Mishkin's paper "From Monetary Targeting to Inflation Targeting: Lessons from the Industrialized Countries," (2000), 11–13, again without any proper reference to the original source, even though the paper itself is referred to in the bibliography.
Muka and Kola also allege that Kodheli plagiarized Stan du Plessis and Malan Rietveld's "Should inflation targeting be abandoned in favour of nominal income targeting?" Stellenbosch Economic Working Papers 12/13 (July 2013) and Sarwat Jahan's "Inflation Targeting: Holding the Line," published by the IMF. Neither article was featured in her bibliography. Kodheli has not responded in public to the accusations.
Taulant Balla, Leader of the PS Parliamentary Group
Another politician who plagiarized his way to an academic title was PS Parliamentary Group Leader Taulant Balla, who copied large parts of the study Policy-Making in the EU: Achievements, Challenges, and Proposals for Reform by Andrea Renda for the Centre for European Policy Studies in Brussels.
Balla received his PhD in 2o15, while he was in Parliament and leader of the Albanian parliamentary mission to the EU, at the Department of Philosophy and Social-Political Sciences of the "Alexandru Ioan Cuza" University in Iaşi, Romania, under the supervision of Prof. Dr. Gheorghe Poede. The title of Balla's dissertation, for which he reportedly received summa cum laude, was The Reform of Decision-Making System in the European Union.
Balla wrote his dissertation in English and tried to mask his copy-paste strategies by slightly altering the wording of the parts of Renda's study that he plagiarized. For example, his list of "Institutional Reform Proposals" in Chapter 5 of his summary, is clearly copied from the Executive Summary of Renda's study. And running his thesis through widely available plagiarism software, as Alfonc Rakaj, another of Muka's collaborators has done, shows many other nearly verbatim citations lifted from Renda's study without attribution. Moreover, this work remains unreferenced in the bibliography.
Director of the National Information Society Agency (AKShI) Mirlinda Karçanaj
And finally, Director of the National Information Society Agency (AKShI) Mirlinda Karçanaj appears to have simply copied multiple parts of her dissertation Integrimi i sistemit të menaxhimit të dokumenteve me e-shërbimit në institucionet publike [The integration of document management systems with e-services in public institutions], which gave her a PhD at the Information Science Department at the University of Tirana in 2012, from a website of the US Federal Trade Commission.