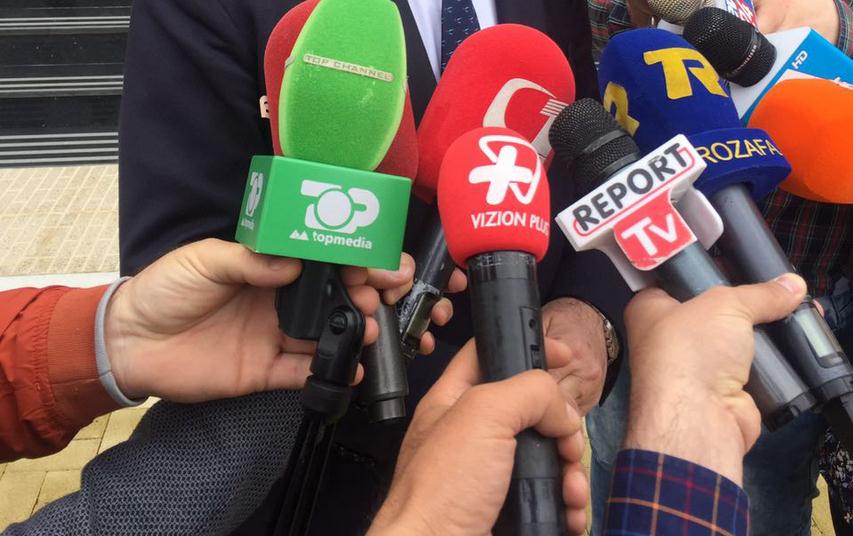 Reporters Sans Frontières (RSF) concluded that 2018 has been a year of "unprecedented hostility" against journalists, including deadly attacks and other abuses.
RSF reports 80 journalists killed worldwide during 2018 "in connection with their work", excluding 10 deaths still under investigation. More than half of journalists killed were "deliberately targeted". The reported numbers make 2018 the most lethal on record.
RSF findings corroborate the findings of another media rights group – Committee to Protect Journalists (CPJ) – which reported in October that 324 journalist were "silenced through murder worldwide" during the past decade, with no convicted perpetrators in more than 85 percent of the cases.
The deadliest country for journalists in 2018 was Afghanistan, where 13 journalists and two media workers were killed. At the same time, this was the deadliest year for journalists in Afghanistan since the collapse of the Taliban regime in 2001.
The covering of war in Syria cost the lives of 11 journalists during 2018.
Jamal Khashoggi's killing inside the Saudi Consulate in Istanbul, and the killing of Slovak journalist Jan Kuciak are among those that drew most the attention of public worldwide in 2018.
However, this year has been devastating for journalists in other ways as well, with 348 journalists being held in prisons worldwide. China, Iran, Saudi Arabia, Egypt and Turkey are countries where more than half of these journalists are being held in prisons. China leads with 60 journalists jailed.
Military groups are holding hostage 60 journalists in three countries with ongoing armed conflicts – Syria, Iraq, Yemen (59) and Ukraine (1). RSF remains particularly concerned about the fate of Ukrainian journalist Stanislav Aseyev, who has been held by Russia-backed separatists in eastern Ukraine since June 2017.
RSF Secretary-General Christophe Deloire considered the violence against journalists this year at "unprecedented levels". He added that the increased violence this year reflects "the hatred of journalists that is voiced, and sometimes very openly proclaimed, by unscrupulous politicians, religious leaders, and businessmen."