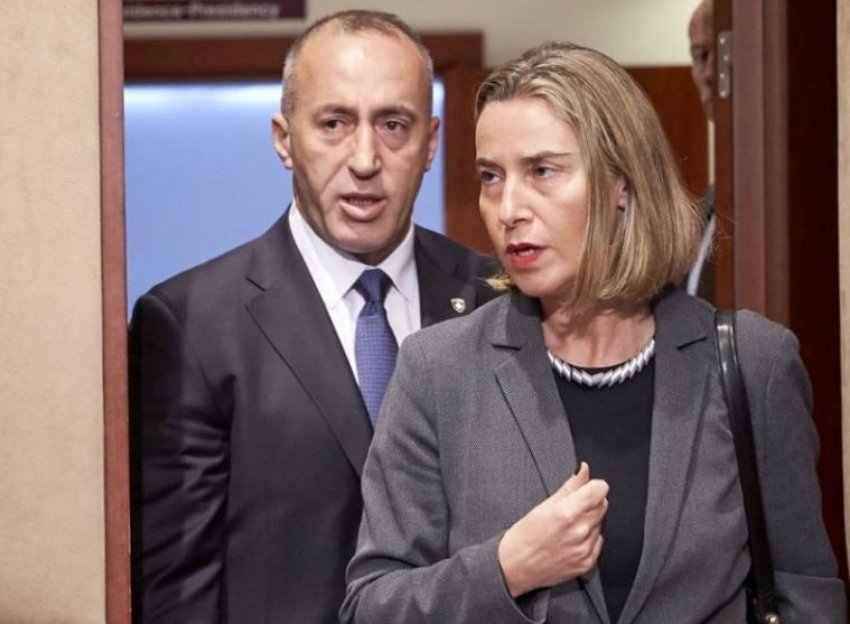 The EU foreign affairs chief Federica Mogherini is an enemy to Kosovo, according to Prime Minister Ramush Haradinaj. Haradinaj's latest comment during an interview for the Albanian TV Ora News follows his recent statement that Mogherini had turned the Kosovo-Serbia dialogue into a "dialogue about territories".
Mogherini is facilitating the dialogue between the two countries.
Haradinaj also said that the Albanian Prime Minister Edi Rama and President of Kosovo Hashim Thaçi have adopted "the wrong agenda" in case they really agree with the idea of an exchange of territories between Kosovo and Serbia.
In yesterday's interview, Haradinaj reiterated his opposition to any kind of agreement between Kosovo and Serbia that would foresee a swap of territories. The idea is allegedly backed by both Presidents Hashim Thaçi and Aleksandar Vučić, Albanian PM Edi Rama, and EU's Federica Mogherini.
Haradinaj said that the Kosovo state exists, despite Mogherini's term coming to an end and her dialogue agenda. He seemingly implied that Mogherini has been pushing parties to reach an agreement before her term ends. Furthermore, he called Mogherini "the most useless person to Kosovo".
The prime minister added that Mogherini had sidetracked the dialogue towards talks on territorial swap, therefore she was an "enemy" to Kosovo. Haradinaj said that attempts to open talks on the territories constituted an "aggression" on Kosovo.
Haradinaj considered Mogherini's approach as harmful for the EU, and devastating for a potential agreement between Kosovo and Serbia.
Lastly, Kosovo's prime minister said that the idea of territorial swap is not opposed by Chancellor Merkel only, but also by "90 per cent of the EU members".