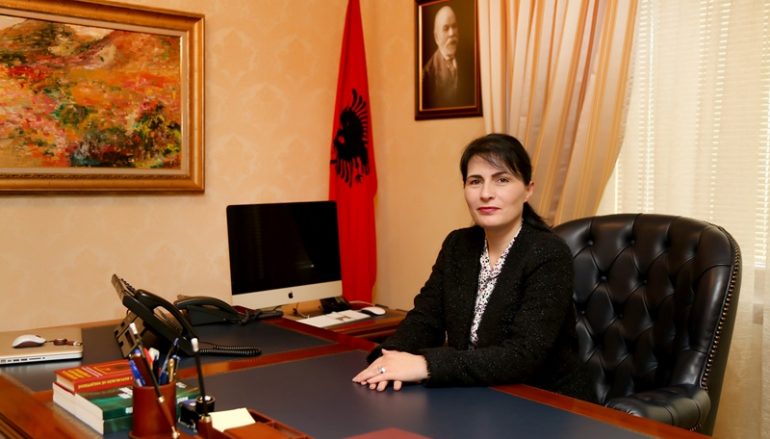 Corruption cases against high officials and drug-related crimes decreased in 2018, according to General Prosecutor Arta Marku.
She also stated that Vlorë is the Albanian city with the highest level of criminality, but "good work" has been done during 2018 in the war against criminality and drug trafficking.
Speaking in front of the Parliamentary Committee of Law and Human Rights, Marku presented the General Prosecutor Office's annual report for 2018. She spoke of a number of problematic districts in the country, of which Vlorë is the worst.
The report states that corruption cases in Albania dropped by 37 per cent, and drug-related crimes also dropped, although one could assume that this was due to a decrease in the rule of law and an increase in corruption of the judiciary.
In fact, the recent US State Department report paints a very different picture, levying harsh criticism at the government for their record on corruption, election fraud, impunity of officials, as well as pointing to the high organized crime activity in the country.
The report noted that human rights issues over the last 12 months (2018) included "pervasive corruption in all branches of government". It also observed that impunity remains a serious issue and noted that the conviction of officials was sporadic and inconsistent. It added that officials, politicians, and judges were often able to avoid prosecution.
Some particularly pertinent points of the US State Department report to consider in light of Marku's comments are the following:
"The law provides criminal penalties for corruption by public officials, but the government did not implement the law effectively, and officials frequently engaged in corrupt practices with impunity."
"While prosecutors made significant progress in pursuing low-level public corruption cases, including corrupt prosecutors and judges, prosecution of higher-level crimes remained rare due to investigators' fear of retribution, a general lack of resources, and corruption within the judiciary itself."
In addition to this, in a separate report on organised crime and drug trafficking in 2018, the US State Department described an increasingly dire situation. They reported that the trafficking of drugs had increased and that organised crime networks in Albania had grown in size, as well as the county serving as a base for groups operating in the US, South America, Europe and the Middle East.
The report also stated that "official corruption is pervasive and fosters an environment in which drug traffickers are largely able to operate with impunity".
It also observed that "no significant progress" towards combating money laundering, corruption, and rectifying "weak legal and government institutions".
It seems that the US State Department and General Prosecutor are talking about completely different countries, or someone is being a little economic with the truth.
A recent report from Global Initiative found that Vlorë is a place where murders, turf wars, and revenge violence prevail. The report stated that the area "enjoys a degree of collusion between criminals and police, and protection from certain politicians."
Arta Marku's appointment into her role as "Temporary" General Prosecutor is problematic as well as the function does not exist in the Albanian legal code. You can read more about the controversy and irregularities around her appointment here.