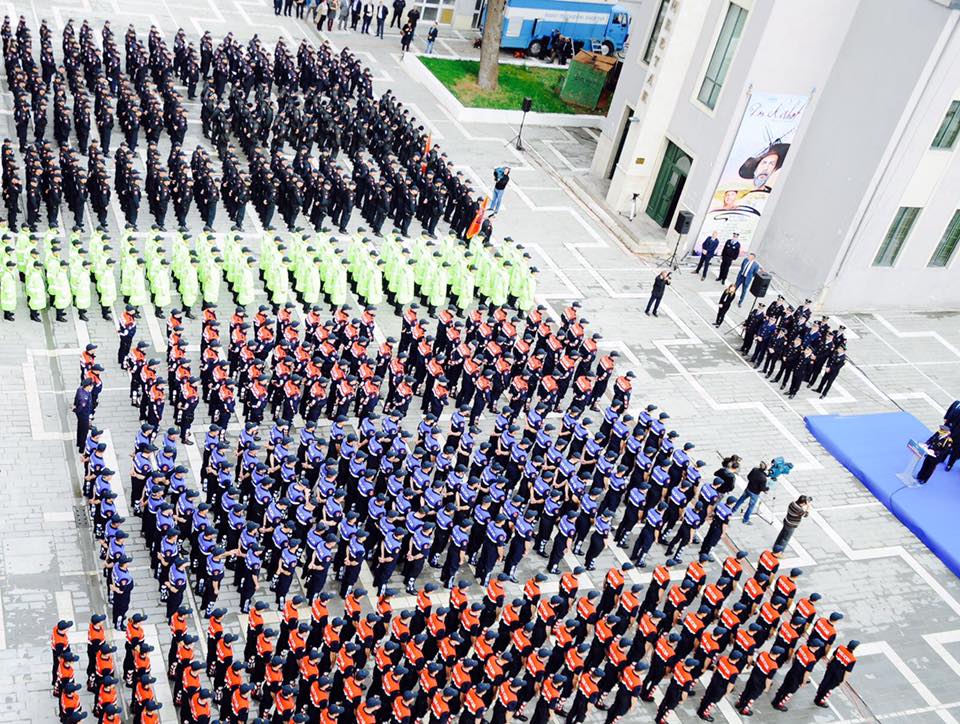 The State Police, which fall under the Ministry of Interior Affairs, has announced a tender of 2,800,347,750 lekë (~€23 million) for a 4-year contract concerning new summer and winter police uniforms. The tender has been announced as a "restricted tender." This particular tender procedure can be abused to "pre-select" a preferred company to fulfill the tender. The Democratic Party has denounced the tender as a "mafia deal."
Exit found that throughout 6 years (September 2013 – June 2019), the government has spent €7,8 million on police uniforms.
Meanwhile, for the next 4 years it plans to spend €23 million, or about 3 times more than the last 6 years combined.
An independent investigation of the State Supreme Audit from 2017 found that during 2014–15 the State Police had violated public procurement regulations with 43 tenders, including those for the body cameras.
This is not the first tender issued by the Rama government for new police uniforms. In 2014, then Minister of Interior Saimir Tahiri issued a tender in three lots, for a total of 67,439,862 lekë (~€550,000). This contract was extended in May 2015 with State Police Uniforms at a cost of 195,000,000 lekë (€1,6 million) without tender.
In November, 2015, the Ministry of Interior launched another call for bids for police uniforms, won by Marsi&Al at a value of €960 milion.
On February 1, 2016, then Minister of Interior Saimir Tahiri presented the new police State Police uniforms during a large ceremony behind the Ministry of Interior. The initial contract for 27,900 new uniforms [€960,000] was canceled after the company Marsi&Al was found not complying with the contract.
After the contract with Marsi & Al was broken off, then Minister Tahiri held another ceremony showing the new State Police uniforms on November 7, 2016. During a speech, Prime Minister Edi Rama "thank[ed] the Turkish government and especially President Erdoğan for the support they have given us in this project." The police uniforms presented looked exactly like those of the Turkish police. No uniforms were eventually provided.
Another tender for police uniforms was held in February 2017, at a total value of 1,292,618,666 lekë (~€9.5 million). The tender was canceled despite the suggested "support" from the Turkish government.
In August 2018, then Minister of Interior Fatmir Xhafaj held his own tender for State Police uniforms, this time with a budget of 908,973,900 lekë (~€7.5 million). Also this tender was canceled.
It is unclear why the tender issued under the guidance of current Minister of Interior Sandër Lleshaj is about 3 times more than the government spending on police uniforms for the past 6 years.