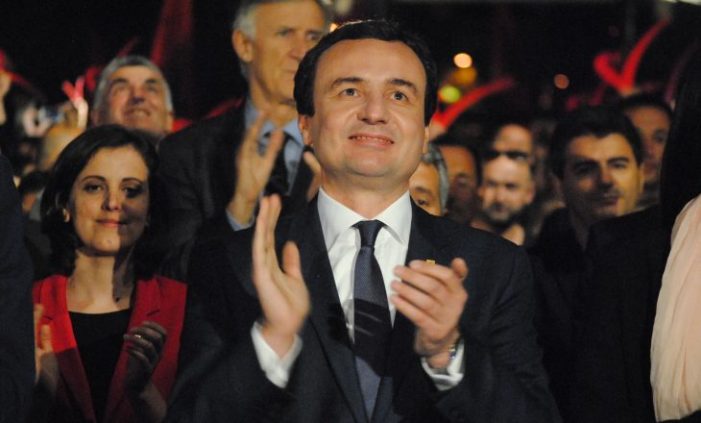 President Hashim Thaçi has approved LVV's nomination only shortly after it reached him. According to the Art.95 of the Constitution, Albin Kurti will have 15 days to conclude talks for a governing coalition with LDK, form a government and get parliament's approval. In case he fails to do so, within 10 days from the voting, the president should nominate another candidate for prime minister, who has to follow the same procedure. If the second voting in parliament also fails, the president should declare a new election date to take place within 40 days.
Earlier today, Kosovo's biggest party, Lëvizja Vetëvendosje (LVV) has formally nominated Albin Kurti to be the next Prime Minister of Kosovo.
This latest move marks another step towards government formation, less than a month after the first parliamentary session and over three months since the general elections were held in October.
Kurti's nomination comes amidst ongoing talks between Vetëvendosje who won the general election, and the second-ranked Democratic League of Kosovo (LDK). Talks have been centered around the creation of a coalition because although Vetëvendosje won the elections, they do not have a majority in Parliament to create a Government.
Kurti has negotiated with the LDK Chairman, Isa Mustafa but so far no deal has been reached and the election of LVV's Glauk Konjufca as the Speaker of Parliament has slowed down the negotiation process.