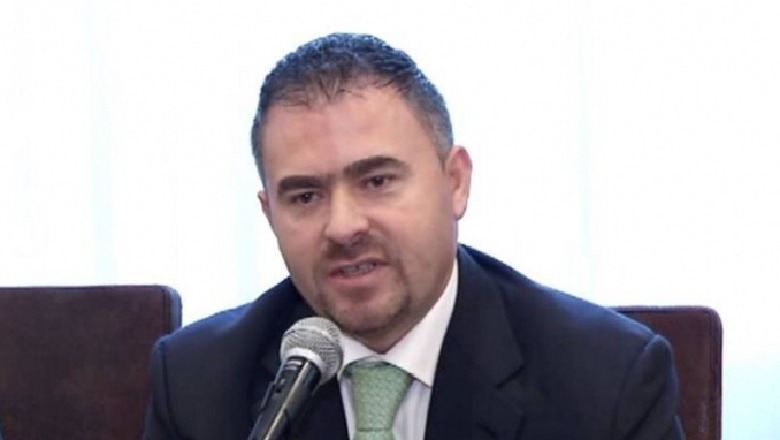 The lawyers of Ora News owner Ylli Ndroqi held a press conference yesterday where they claimed the action of the Special Anti Corruption Court (SPAK) to seize his assets were designed to "stop the voice of RTV Ora and Ora News."
During the conference, the lawyers announced that they would appeal the decision of the SPAK for the seizure of assets. They said that SPAK has requested assets from 29 years of work, based on an investigation of just seven days.
"Over 26 assets have been seized from the business over 29 years old. How is it possible that within seven days from the registration of the criminal proceedings, clues were found that would lead to the allegations and sequestration of Mr Ylli Ndroqi's assets?"
Lawyer Alban Qafa said that the "court has taken a hasty decision and there are legal irregularities" in the sequestration of some land that Ndroqi was given by his father, as well as an apartment dating from 1992. He also stated that the list of assets published by SPAK was not accurate as they included vehicles that were not owned by Ora News for several years.
He added that the accusations against Ndroqi are due to court cases he has initiated against Mayor of Tirana, Erion Veliaj.
Authorities said that the State police had investigated the matter for 18 months following cooperation with SPAK. Ndroqi's lawyers said this was a lie because SPAK has only been established for eight months.
"The State Police rushed to declare that investigations have lasted 18 months under the direction of SPAK prosecutors. Eight months ago, SPAK prosecutors were sworn in before the President in December 2019. How can SPAK conduct an investigation when it did not exist?" they said.
The action of the police was slammed by the Albanian Media Council who called it a "de facto attack on free speech". While recognising the need for justice and adherence to the rule of law, the AMC said that the execution of the seizures through sending armed police to the TV station creates a "chilling effect on other media and journalist critical of the government."