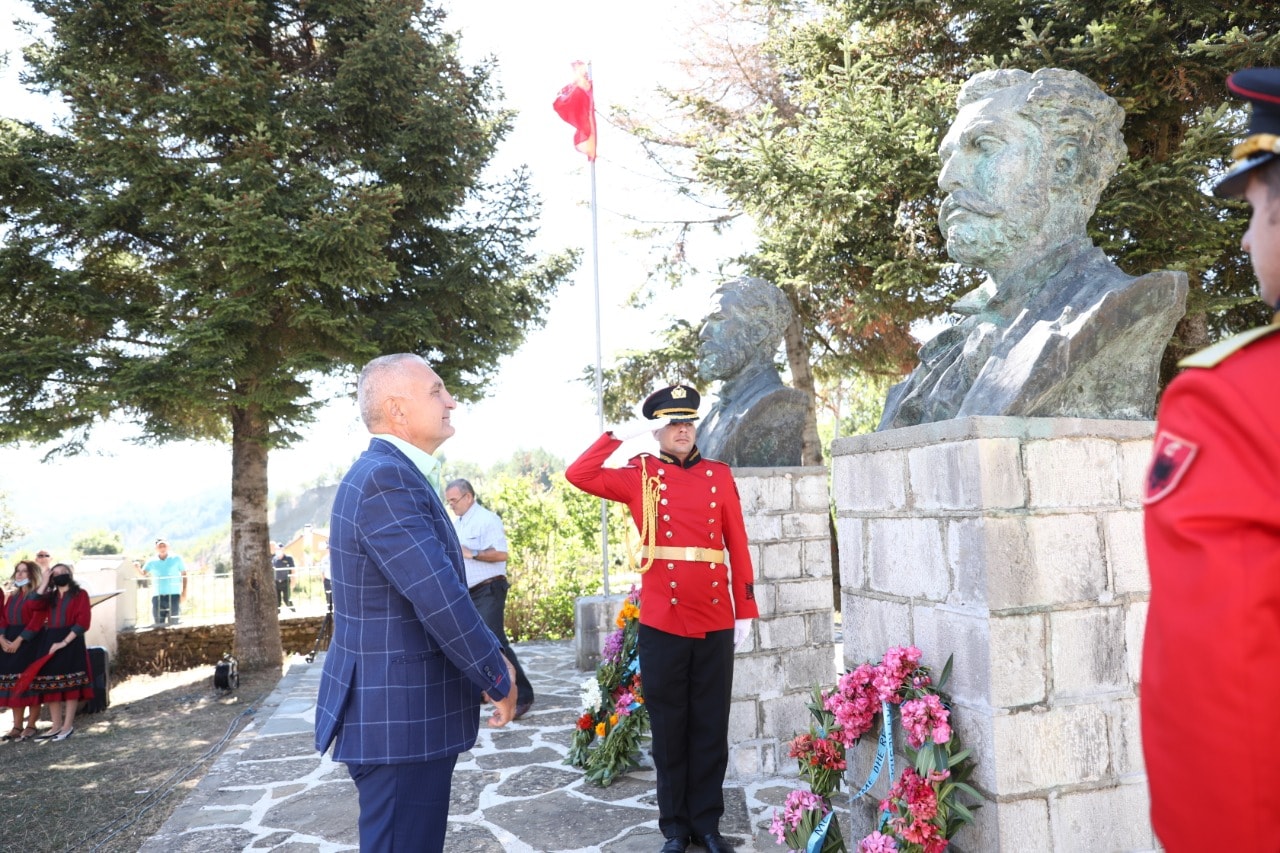 President Ilir Meta decorated the Frashëri brothers with the 'Order of the National Flag' decoration, the highest decoration of the Albanian state.
The brothers Naim, Sami, and Abdyl were part of one of the oldest tribal and feudal families in the country. 
Abdyl was a civil servant, politician and one of the first Albanian political ideologues and was born in 1839. He endeavoured to instil patriotism among Albanians and promoted a reform programme based on Albanian language education and literature. He was an initiator and leader of the League of Prizren and served in the Ottoman parliament.
Sami Frasheri was a writer, philosopher, playwright and a prominent member of the National Resistance Movement of  Albania. He is known for his authoring of dictionaries, encyclopedic works, plays, and other texts. He is also credited with developing Albanian nationalism, the Albanian alphabet, and Albanianism.
Naim was a civil servant, historian, journalist, poet, and translator who was proclaimed as the national poet of Albania. He is considered as the pioneer of modern Albanian literature and one of the leading Albanian cultural icons of the 19th century. 
In a Facebook post, Meta writes:
"For the irreplaceable contribution to the awakening of national consciousness and the cultural and literary Renaissance, in the service of the protection of Albanian territories and the fight for the Independence of Albania, I had the honour today to appreciate in their homeland, with the National Flag Decoration, the highest in Republika, brothers Abdyl, Naim and Sami Frashëri. "
Meta affirmed that they are the example to be followed "to tear down every wall and get rid of every evil that aims to hold Albania hostage to the European future."
The brothers have a number of roads, monuments, and schools named after them in both Albania and Kosovo.