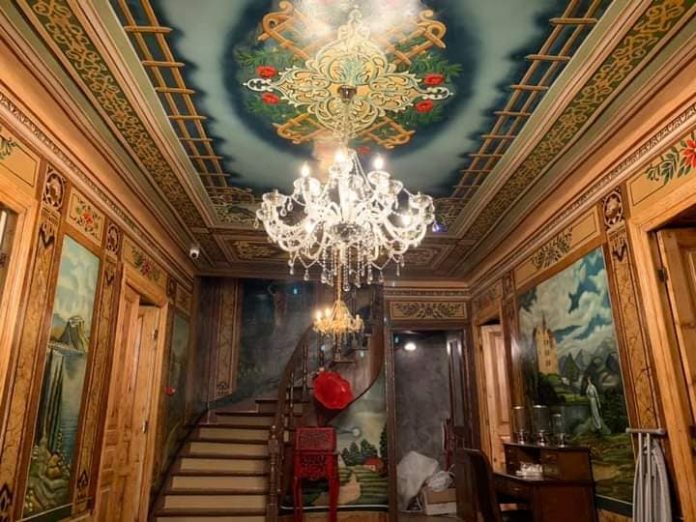 A historic home in the city of Korce is being preserved and restored to its former glory.
The home, built in the 1930's and belonging to the merchant Irakli Qirjako is located in the 12th district of the city near the former church of St George.
One of a kind in the city, the home has been written about and mentioned in numerous historical texts and is symbolic of the heritage of the city. Under new ownership, considerable care has been taken to restore the interior and exterior of the property.
The Director of the Regional Directorate of National Heritage, Gjergi Koko said "another treasure,  the house of the Korce merchant Irakli Qirjako has been carefully restored thanks to the attention of Nesti Tarusha."
He added that the three-storey house had been built in the 1930s in an area where the so-called Korca aristocracy lived. Trader Qirjako spared no expense in making his home one of the most magnificent in the city.
The house contains frescoes commissioned by Rako that include the image of Russian ladies. Most of the murals and frescoes within were painted by artist Sotir Zografi while the restoration was conducted by Greek restorers.
The new owner of the apartment, Tarusha has respected all of the original features even though it does not have Cultural Monument status.
The entire discovery, preservation, and restoration process has taken some four years.