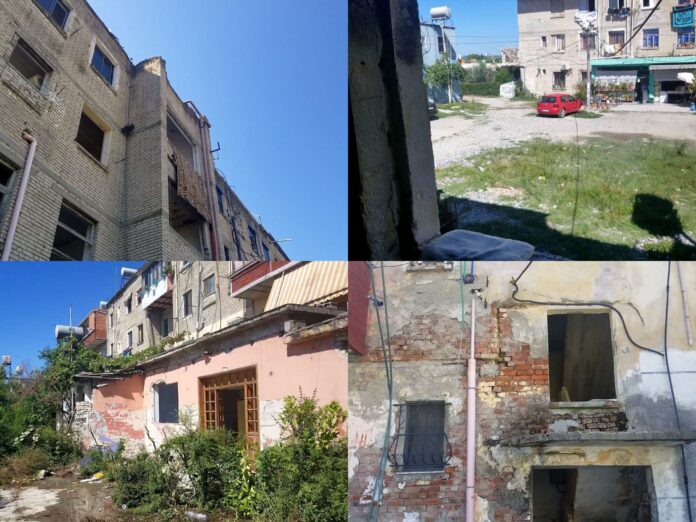 Residents of Valias in the Municipality of Kamza have been told they have to vacate their earthquake-damaged homes by the end of August, but have not been given anywhere to go.
An investigation by Citizens Channel found that a block of flats in the area which was damaged beyond repair by the 26 November earthquake is set to be demolished as per a government decision in June. Valias has been declared a new development area with the Albanian Development Fund as the entity overseeing the work. The problem is that residents have not been presented with any project for the reconstruction of their homes.
Some said that their homes have not even been assessed by the authorities. With demolition day approaching, those affected have nowhere to go.
Another woman who spoke to the portal said that the only house she could find with the 15,000 ALL rental bonus had no electricity or water. She added there was no way she could ever get back the time and money invested in her previous home where she had raised three children with her husband. The woman also claimed that no government representatives came to hearings with residents of the area.
Multiple residents raised the issue of lack of transparency and consultation with them by the authorities. They want clarity on what will happen to their homes, where they will live, and when demolitions or constructions will start.
Freedom of information requests to the Municipality regarding the project were left unanswered. The request was appealed with the Commissioner for the Right to Information but again, no information was forthcoming. The Albanian Development Fund responded that it doesn't have a plan for the reconstruction of the buildings in question.