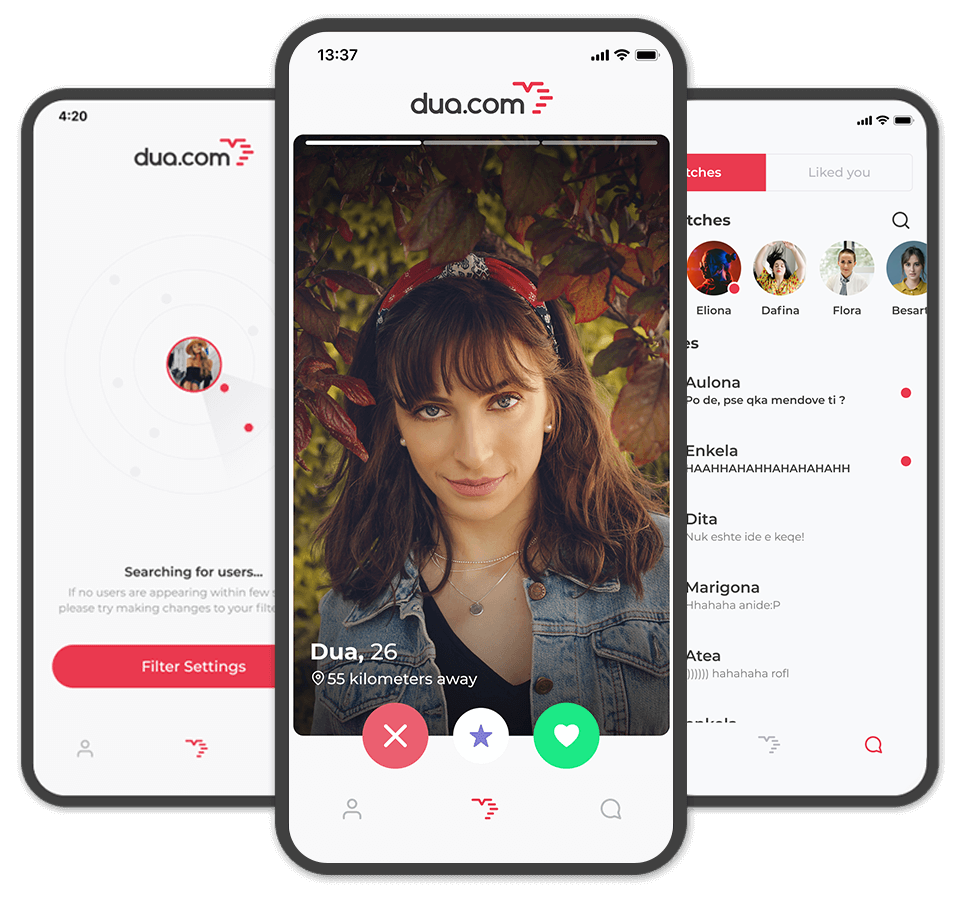 Albanian dating app Dua.com which launched in June 2020 has excluded LGBTIQ+ people from its app, despite its tag line "Application that unites Albanians around the world."
The app which is designed to link Albanians in Albania and the diaspora, allowing them to match with potential love interests does not offer any option for same sex matches. It only allows heterosexual matches, therefore totally excluding any Albanian that is not heterosexual.
Furthermore, the app only allows users to choose from 'male' or 'female', further excluding intersex or non-gender confirming Albanians. Male and female are biological terms used to define anatomy but are not linked to gender which is a social construct that enforces roles and stereotypes.
Exit reached out to dua.com to ask about the missing options on the platform. They said that the app was only launched two months ago and only 30% of the work has been completed. 
"Where you refer to might be a feature in the future. At the same time, there are many other (often very basic) things to be implemented as well."
They said there is still a lot of work to be done and there are "still many things to define".
They said they hope to have a more detailed answer to our questions in the near future.