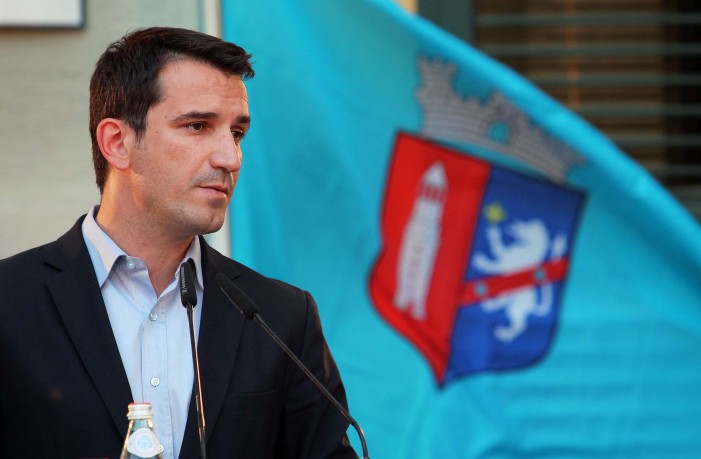 Tirana mayor Erion Veliaj has accused the Democratic Party (PD) of extorting businesses. He also alleged that PD leader Lulzim Basha had accumulated significant wealth, including four villas, at a time when Albanians were fighting off the consequences of the November 2019 earthquake.
Appearing on journalist Blendi Fevziu's talk show, Opinion, on Thursday night, Veliaj said of the people affected by the earthquake, who "lie" while appearing in videos put out by PD:
Upon seeing the leader of the opposition becoming the owner of four houses in the aftermath of an earthquake, a simple person thinks: why not try my luck? Since he seems to be profiting, even in times of national emergency, why shouldn't a poor man like me also profit?
Veliaj also accused Basha of lying about the ownership of his 'Long Hill' residence houses, which Basha claims to rent, after his Tirana apartment was damaged by the earthquake:
I have evidence regarding the two 'Long Hill' villas and the two villas in [the seaside]. There's also the apartment building that was not damaged [by the earthquake]. The claim that the opposition leader's apartment building was damaged was a lie. It isn't true. There's an expertise document.
The Tirana mayor took the opportunity to convey his confidence that the Socialist Party (PS) will win its third term in the upcoming election. His confidence was based on his belief that few will vote for Basha, who, Veliaj said, has nothing to show for all the time he was in power.
Veliaj criticized Basha's term as Tirana mayor, claiming that he had done nothing memorable, had built no schools, and whose authority was not respected.
Veliaj also alleged that PD engaged in racketeering, accusing PD spokeswoman Ina Zhupa directly. He claimed that PD's spokespeople make social media posts and television appearances criticizing construction businesses who did not pay them.