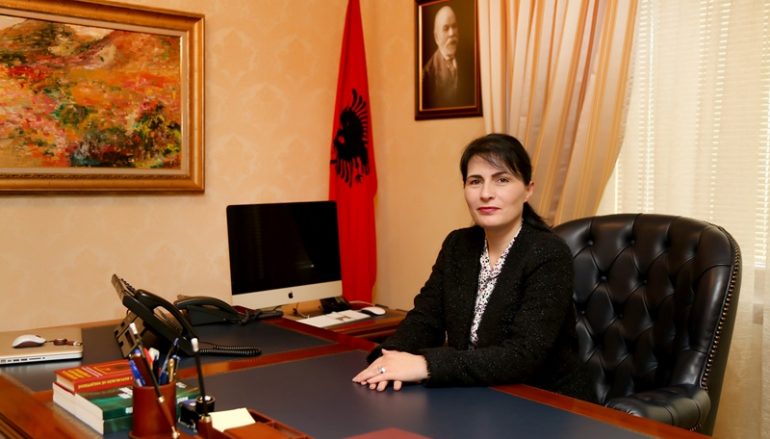 Arta Marku has been appointed as a temporary prosecutor at the Tirana Court of Appeals.
The decision was made on Wednesday by the High Council of the Prosecution.
The Constitution  stipulates that "after the end of the mandate and at his request, the Prosecutor General is appointed to the previous position or a judge in the court of appeal".
Until now, Marku held a position at the Shkodra Prosecutor's Office.
In December 2017, Marku was elected as the temporary attorney general without any professional,  organisational, or leadership experience that would be relevant to the role. She was suggested by Prime Minister Edi Rama and the Socialist Party despite the fact that the function of a temporary attorney general is not provided for in the Albanian legal code. Marku was able to be appointed into this role without passing the vetting process.
Until the moment of her appointment, she had worked all the time as a prosecutor in the Shkodra Prosecutor's Office, where she had exercised more coordination and bureaucratic functions than investigative and technical. As she herself stated in the questioning session in the Assembly, throughout her career until before her appointment she had pursued a number of issues that were "counted on the fingers of one hand" and had never defended any case before the court.
The only distinguishing element in her career as a prosecutor was an abuse of power which was brought to light by the Vetting Commission. As  IOM member Theo Jacobs stated at the Marku evaluation hearing, she had requested jail time for a defendant arrested for traffic violations after holding him in custody beyond legal deadlines. This claim, according to Jacobs, has been exaggerated and disproportionate to the offense for which the person was charged.