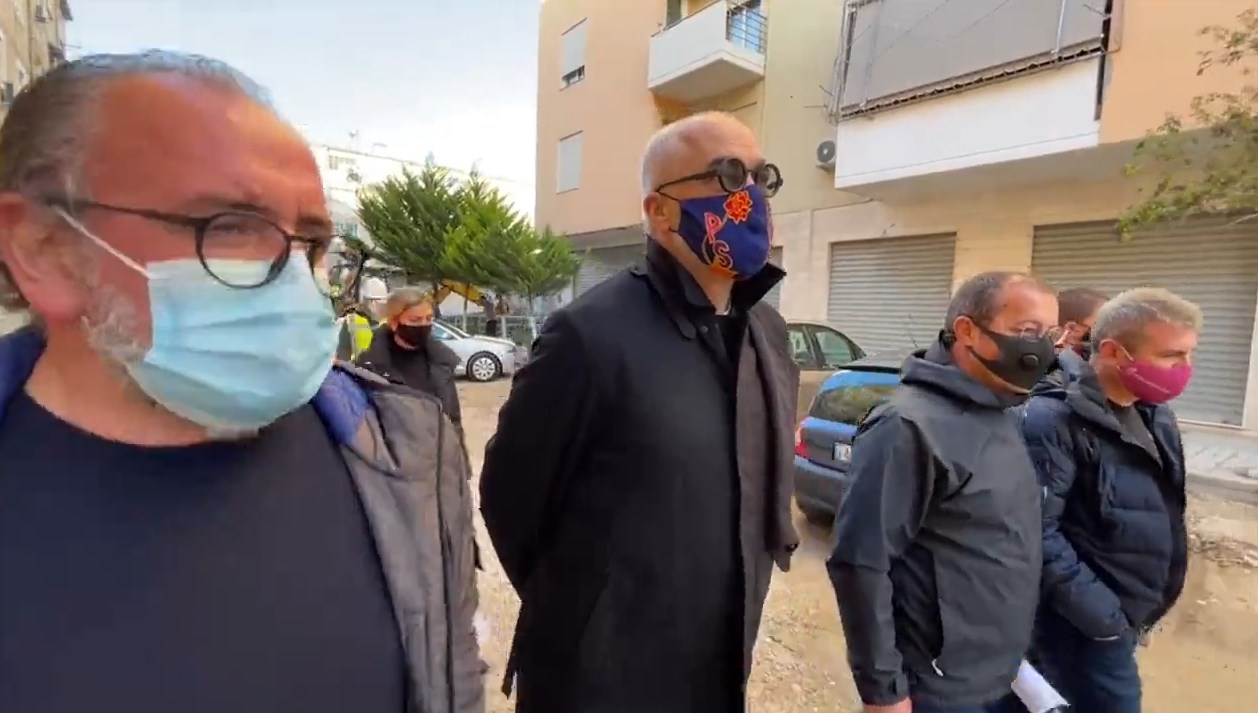 Albanian Prime Minister Rama has begun the year by visiting the construction sites of several projects in Vlora.
On January 3, accompanied by MP Damian Gjiknuri, Vlora mayor Dritan Leli, and deputy mayor Afrim Qendro, Rama inspected the construction site of the "24 Maji" neighborhood, a construction site in Kume, and another one in the center of Vlora.
On January 4, the Prime Minister began the day by visiting the Lungomare beachfront project, followed by the construction site of a road that will connect the Uji i Ftohtë and Radhima areas and three "important projects" relating to .
Rama's numerous visits to construction projects seem to run counter to the Central Election Commission (KQZ) decision that prohibits top officials from conducting state-funded propaganda starting from four months prior to the general elections in April.
Areas include transport, energy, environment, health, culture, and education. They will also be prohibited from promoting reconstructed buildings or projects due to natural disasters, or the public distribution of legalisation permits.