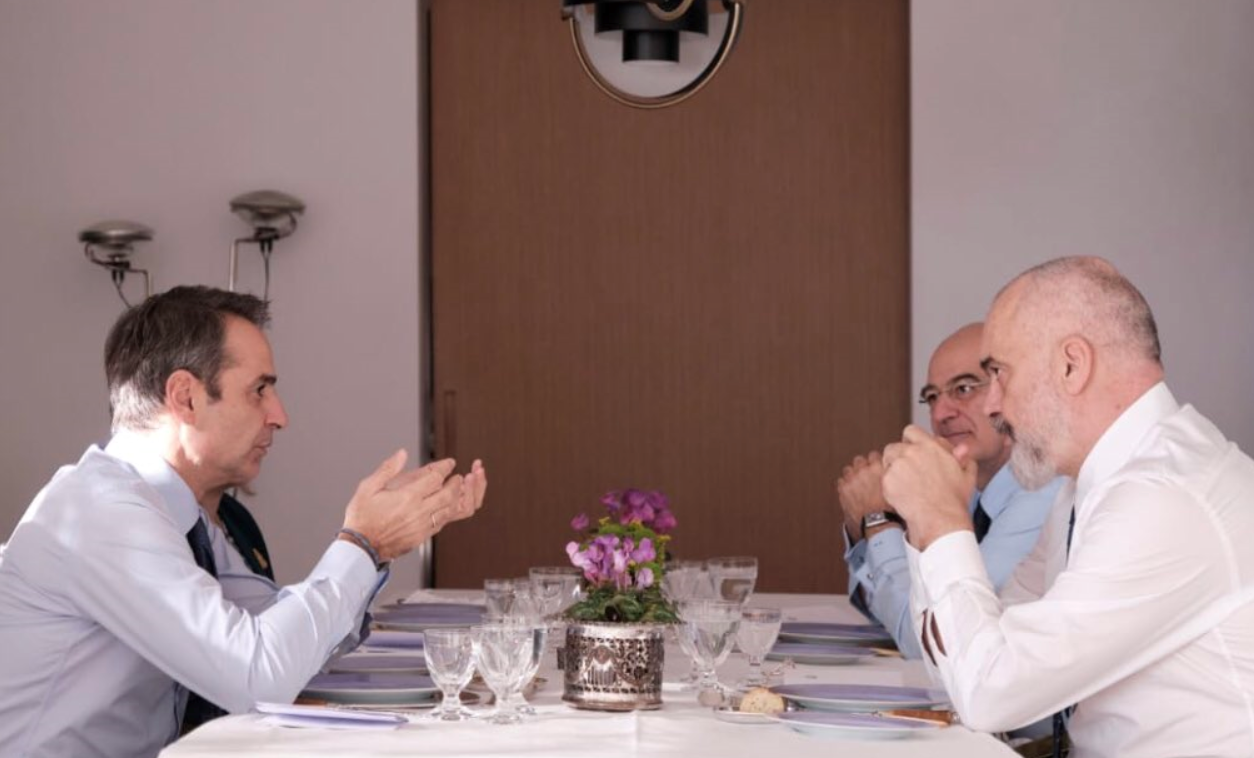 Albanian Prime Minister Edi Rama met with his Greek counterpart Kyriakos Mitsotakis in Athens on Friday.
Before returning home, Rama thanked Mitsotakis for the hospitality on Twitter, and said that they discussed COVID-19, bilateral and regional issues.
No further information was given.
The flash visit came immediately after Rama visited Erdogan in Ankara.
Read more: After Erdogan, Rama to Meet with Mitsotakis in Athens, Greek Media Report