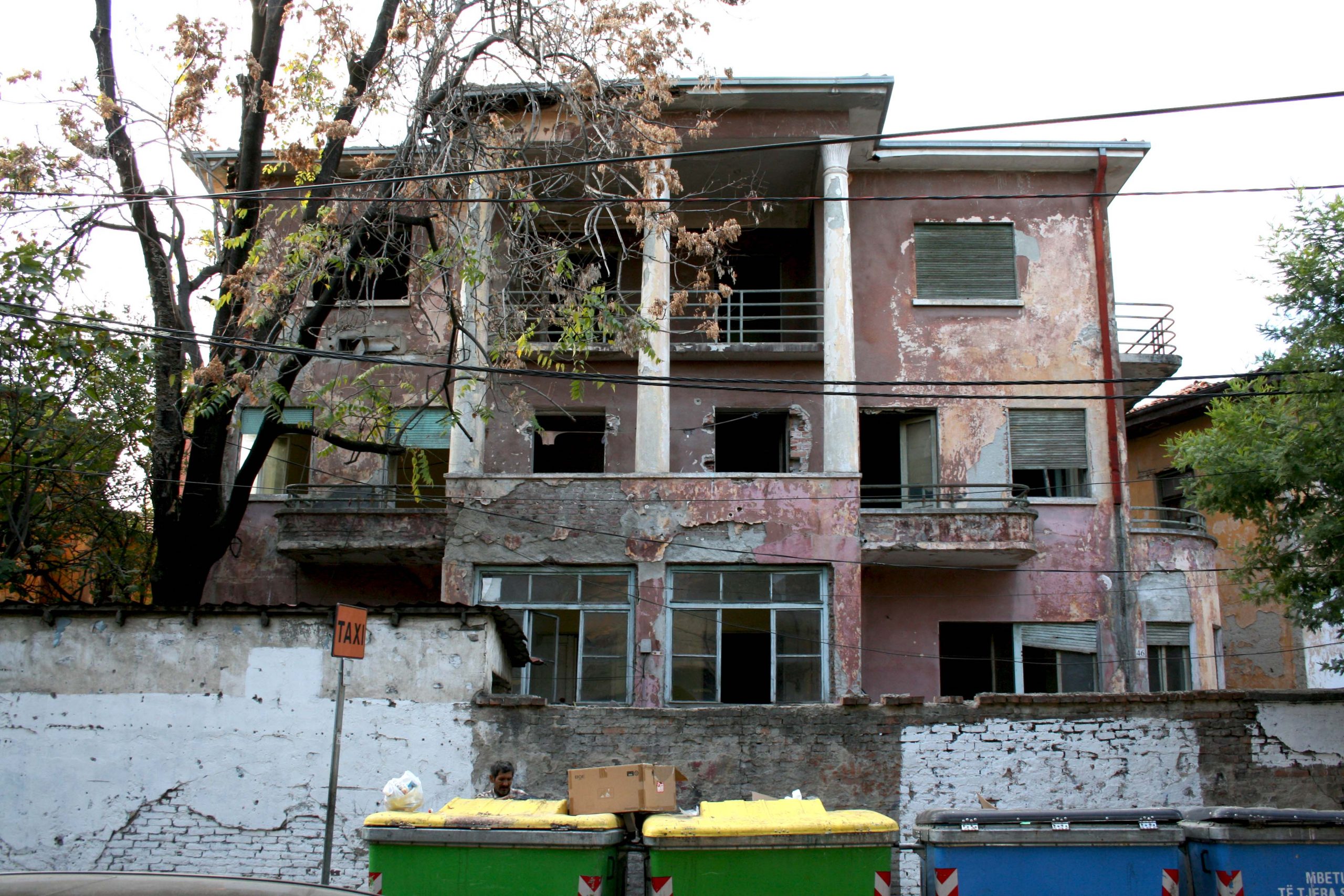 The doors and windows of the historic Radio Tirana building were removed in the middle of the night during the weekend, while Albanians stayed inside due to heavy rains.
The Villa is a second category monument and was the first media institution in the country. It was built in 1938 by the Kollciu family as a house for two of the brothers. Completely symmetrical in its design and layout, it was built in the Italian neoclassical style that was popular at the time.
It was later seized under the order of King Zog and was the base for Radio Tirana until 1965. It was then used by the Institute of Anthropology and Art until the previous owners took it back. It has since been left to decay and is in a bad state of disrepair.
It stands over four floors including a basement. It features two main entrances,  columns, a hallway with marble tiles, wooden framed windows and metallic balustrades.
As it was abandoned, a few members of the Roma community were living there.
Despite it being a cultural monument, the removal of these fixtures signals that demolition could be imminent. It lies just off Rruga Kavajaes and occupies prime Tirana real estate.
It is the latest in a long line of recent demolitions of historical villas and buildings to make way for tower blocks and offices.