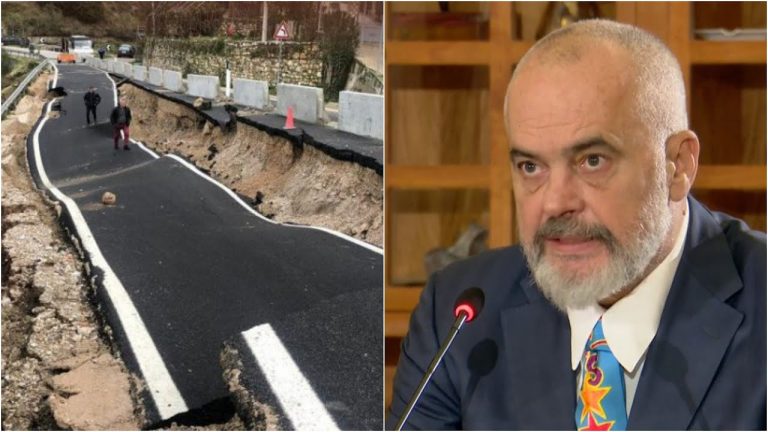 Prime Minister Edi Rama has defended road construction companies whose work has come under scrutiny following the recent floods in the country.
During a press conference to address the aftermath of the flooding, Rama said it was inappropriate to attack companies such as Salillari before analysis and evaluations of the work had been completed.
"First, I consider it inappropriate to attack companies in the absence of analysis because it could be an issue related not to the work of the company but rather to geological movement. There may be cracks, or it could be the fault of the company but this requires analysis,"  he said.
Rama continued by accusing the media of "taking photos on a craked street and hitting the company on the head with a stick."
His comments came following the collapse of a newly constructed and supposedly well-maintained road in Borsh. The responsibility of government favourite Salillari, the road split in two during the recent heavy rain. This was despite the fact work had been carried out on it recently. Large cracks were also reported on the Corovode-Permet road and the Vlora-Orikum road which were also constructed by Salillari.
Rama said that "witch hunts" should not be carried out against those who employ thousands of people. He said that in Albania, success turns into a curse and business owners such as Salillari who give jobs to thousands of families, suffer criticism and curses "from morning until night".