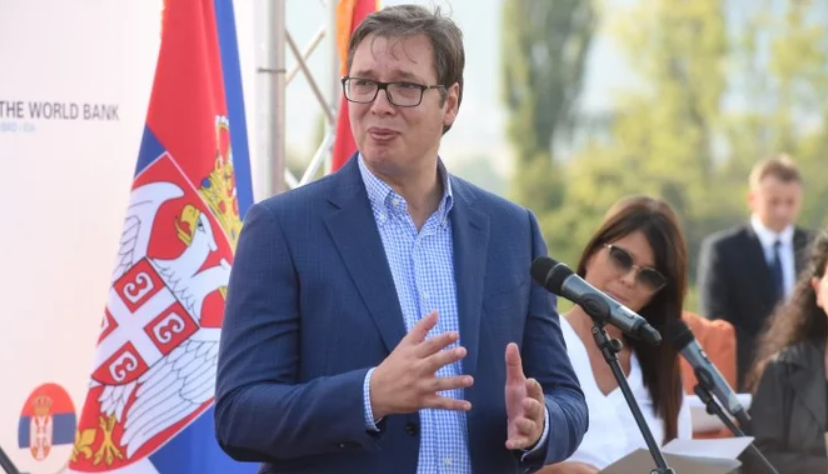 The European Union needs to "urgently" address the issue of Serbia's suspension of Albanians' addresses in its territory, according to Member of European Parliament Viola von Cramon.
The issue relates to the effective depopulation of ethnic Albanians from southern Serbia through what is known as "passivation of residential addresses": if an Albanian resident in the region is not found at home by authorities, their home address is suspended.
In a reply to Presevo Mayor Shqiprim Arifi – a city in southern Serbia with an Albanian majority – MEP von Cramon said that his statement about Serbia systematically implementing this policy only towards Albanians is "absolutely true".
"Suspending of addresses of Albanians residing in Serbia is unique, considering the fact that it is systematic and it applies only to [the] Albanian minority," Arifi had tweeted.
Von Cramon, who is also the EP Rapporteur on Kosovo, replied on Saturday:
"That's a huge problem and needs to be urgently addressed in Belgrade by the HRVP Josep Borrell, MiroslavLajcak and OliverVarhelyi. Absolutely correct."
Albanian leaders in Kosovo and Albania have denounced Serbia's policy as "ethnic cleansing". The issue has been raised by Kosovo's Acting President Vjosa Osmani, Albanian President Ilir Meta, and Albanian opposition leader Lulzim Basha, but no reaction has come forward by the European Union so far. The Albanian government is also yet to react to the matter.
Read more: Serbia is Depopulating Albanians in the Presevo Valley at Alarming Levels