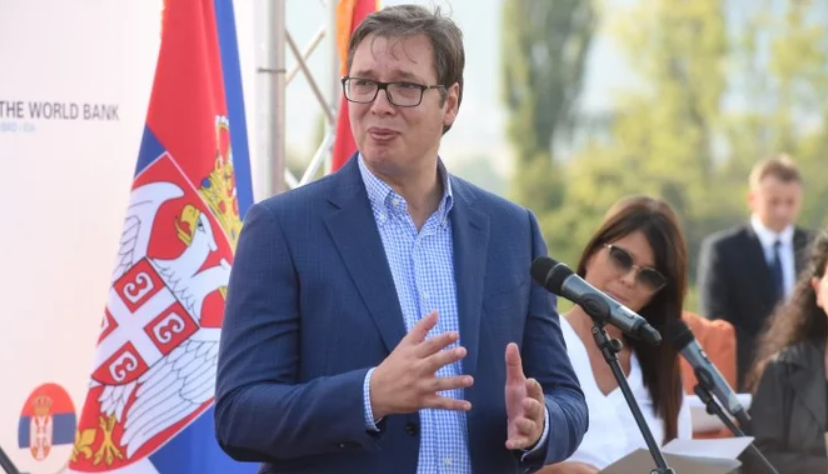 Serbia's President, Aleksandar Vucic said the former Prime Minister of Kosovo Ramush Haradinaj is a "dangerous man" and the "Great Albania" would be a threat to everyone, Belgrade based B92 reports.
Vucic's reaction comes after a statement from Haradianaj, saying that if there is no progress on visa liberalization process or joining NATO, he himself will request a referendum for joining Albania.
When asked by journalists to comment on the statement, Vucic said that threats should not be returned with threats, adding that Serbia will have an "adequate answer".
"My answer is you do your job, whatever you want, and we will have a good and adequate answer, and citizens should not worry," Vucic said.
He added that would like to have reactions from Washington, Brussels and other power centers of the world about Haradinaj's suggestions.
"God forbid that someone from our side talked about some other type of unification in the Balkans […] not only would they impose sanctions on us, but they would almost bomb us," Vucic said.
Haradinaj has an open candidacy for Kosovo's President, expected to be voted after the snap elections on February 14 take place.
Vucic said that with Haradinaj president and Vetevendosje's leader, Albin Kurti as a possible coming Prime Minister, the country would have institutions which advocate unification with Albania.