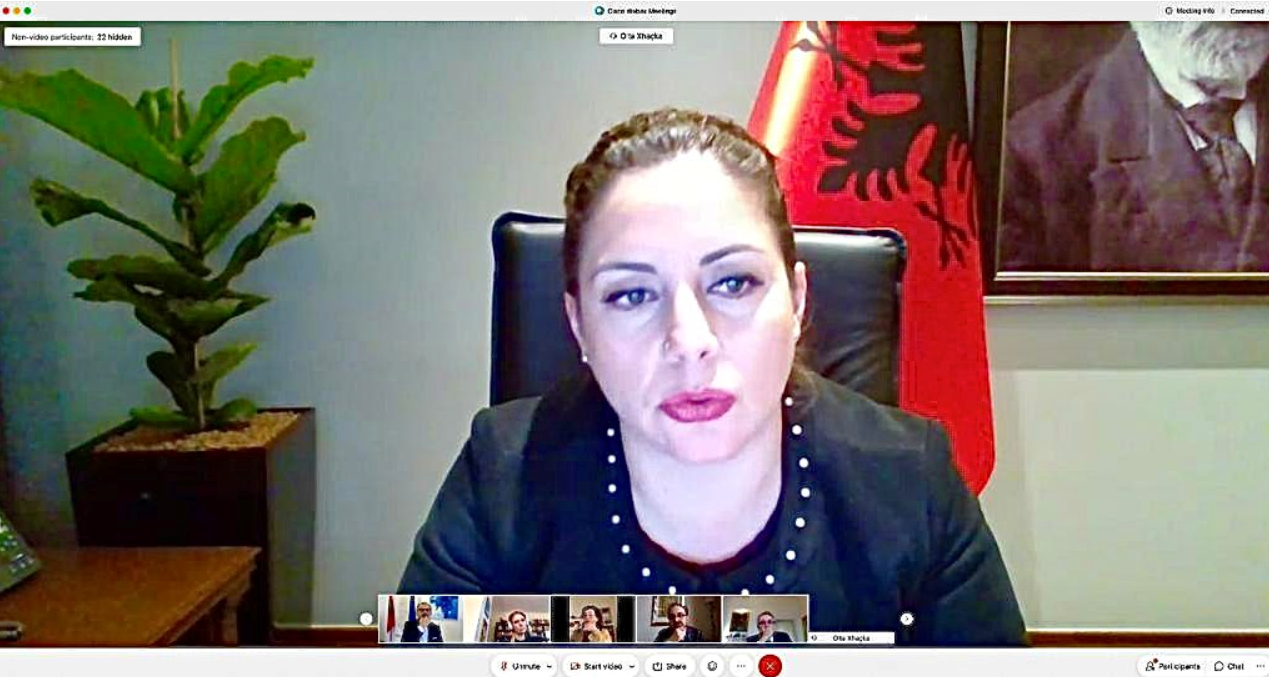 Foreign Minister Olta Xhaçka has stated that Albania has met all the EU conditions needed for the start of accession talks, and is now waiting for Member States to agree and the EU to keep its promise.
The future of the #WesternBalkan region is in EU. #Albania has met all conditions! Optimistic EU will stay true to its word and decide on the negotiating framework and first IGC in 2021. AS PROMISED!

— Olta Xhaçka🇦🇱 (@xhacka_olta) January 21, 2021
EU Ambassador Luigi Soreca said the EU will provide support to Albania while the country moves towards the start of talks.
Constructive exchange of views between #EU🇪🇺Ambassadors and Minister @xhacka_olta🇦🇱on EU integration, #COVID response & vaccines, and CFSP alignment. #Albania will continue its work to move towards the first IGC, the EU will continue providing concrete support to the 🇦🇱citizens. pic.twitter.com/2gXEvi88Rv

— Luigi Soreca🇪🇺 (@LSorecaEU) January 21, 2021
The government of Edi Rama has continuously claimed in the domestic public opinion that "the EU has promised" them to start talks with Albania within different time periods. While the government has not clarified who exactly has promised them the start of talks at a given time, these claims have kept amounting during the second term of the government in particular.
Documents in public record show that in March 2020, the leaders of the European Union reached a political agreement to open talks with Albania but conditioned their start with a number of conditions to be met. 
Despite government claims before and after this decision that they had succeeded in opening accession talks, the EU institutions' assessment is that Albania has not yet met the conditions, hence talks have not started yet.