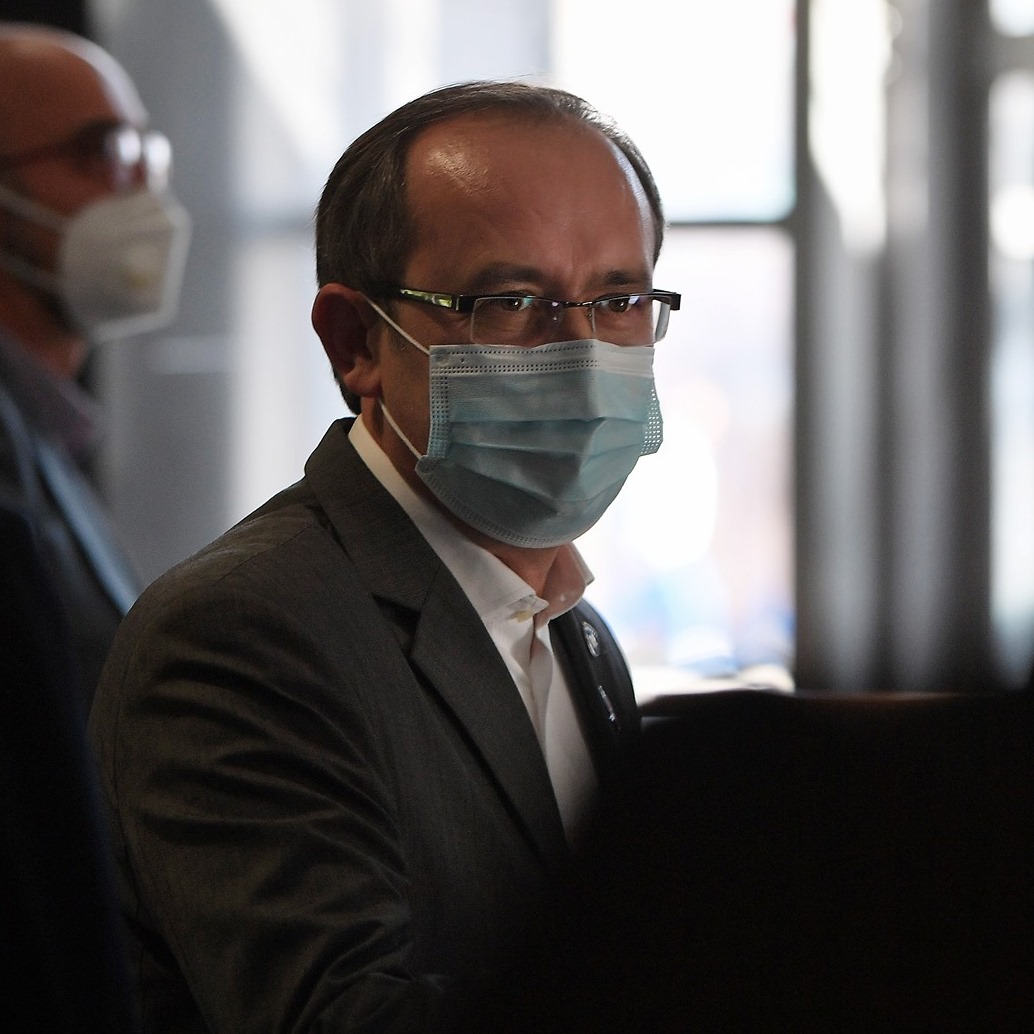 The outgoing Prime Minister of Kosovo, Avdullah Hoti, called on political parties to not offend independent institutions.
On Thursday, Hoti said that "it is not up to politics to decide whether or not those institutions are right in the decisions they make", referring to the Central Election Commission's announcement that 47 candidates for MP did not meet criteria to participate in the elections.
He said that politics has an obligation only to be subject to the decisions of these institutions.
"We have an obligation to respect their decisions. We can also tomorrow create the legal and Constitutional basis in the Assembly of the Republic, to advance the decision-making of these institutions according to the highest European standards," Hoti wrote on Facebook.
During a press conference, on Thursday, the head of Central Election Commission (CEC), Valdete Daka said that public threats against her and the concerns they cause to her family are "dangerous and unprecedented".
She did not mention any specific party or politician, but the statement comes one day after CEC notified political parties about their MP candidates who did not meet the criteria to run on snap parliamentary elections.
The names have not been made public yet but Exit News reported on Wednesday that the leader of the largest party, Vetevendosje, Albin Kurti was among those banned from running in the February 14 elections.
On Wednesday evening, the former foreign minister from Vetevendosje, Glauk Konjufca accused CEC and Daka of willing to "politically eliminate" Kurti.
Albin Kurti was leading Vetevendosje's election list as its candidate for prime minister.
Asked from journalists to comment on the decision, Kurti said that Vetevendosje's list remains the one they submitted to CEC.
"I am a list holder who strictly respects the Constitution and the laws that protect the rights of all of us and each of us," he told media.
Hoti said this kind of political mentality is a "danger to democracy".
"This kind of political mentality is danger for democracy. Raising such dilemmas in society, is a danger to democracy, these people are a danger to democracy.
The German ambassador to Kosovo, Jorn Rohde said he expects all Kosovo institutions to ensure the organization of credible, inclusive and transparent elections conducted in accordance with international standards.
"All stakeholders need to respect the due process and relevant rules and guidelines which guarantee fair and transparent elections. It is important that independent institutions and the relevant judicial bodies are able to conduct their work without interference," Rohde wrote on Twitter.