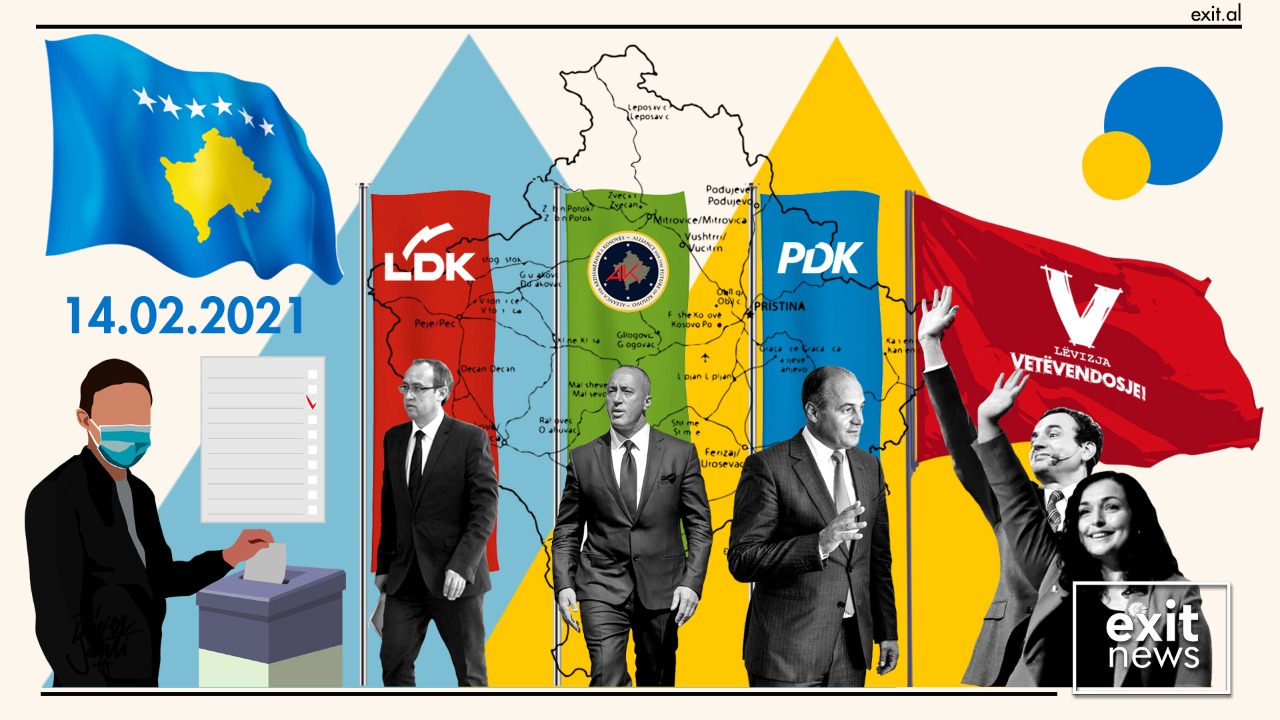 The Central Election Commission of Kosovo did not certify the electoral lists of political parties Vetevendosje, the Social Democratic Initiative (NISMA) and the Alliance for the Future of Kosovo (AAK) for the snap parliamentary elections of 14 February.
CEC received a recommendation from the Office for Registration and Certification of Political Parties to certify all candidates for MPs.
This recommendation, according to the representative of this office, Yll Buleshkaj, came as a result of ambiguities in point "q" of Article 29 of the Law on Elections, which prohibits the candidacy of a convicted persons in the last three years.
Buleshkaj stressed that the Office he heads has proposed that all candidates be certified, leaving room for complaints later.
Disagreements raised about the way of voting the recommendation proposed by the Office for Registration and Certification of Political Parties.
Despite the fact it was proposed to be voted as a package about all candidates, the head of CEC, Valdete Daka insisted that each list of political parties be voted separately. She was supported by the representatives of the Democratic Party of Kosovo (PDK) and the Democratic League of Kosovo (LDK), but was strongly opposed by the representative of Vetevendosje.
With the support of the majority, it was decided to vote one by one for political entities, as some of them had not replaced the candidates whom the Kosovo Judicial Council (KJC) said were not in accordance with Article 29 of the Law on General Elections, or were convicted with a final decision by a Kosovo court in the last three years.
Names of 47 candidates banned from running have not been made public yet, but sources from Vetevendosje confirmed for Exit News that their leader, Albin Kurti is among them.
The uncertified parties did not replace the names of candidates who were listed by KJC as those who did not meet the criteria to run on elections.
During the CEC meeting which lasted for hours, the representative of Vetevendosje, Sami Kurteshi said that "the attempt to ban certain parties and candidates from running in the February 14 elections is clearly visible, and this has to do with the name of Albin Kurti".
In 2018, Kurti was convicted for throwing tear gas in Parliament in protest against border demarcation with Montenegro. Vetevendosje claimed that Kosovo lost territory. They protested in the same way against the establishment of the Association of Serb-majority Municipalities.
Albin Kurti was leading Vetevendosje's election list as its candidate for prime minister.
Daka said that political entities and candidates who assess that they have not been unjustly certified, have the right to appeal within 24 hours to the Election Complaints and Appeals Panel.
The issue can also be addressed in the Supreme Court if a party is not satisfied with the decision of the Election Complaint and Appeals Panel.