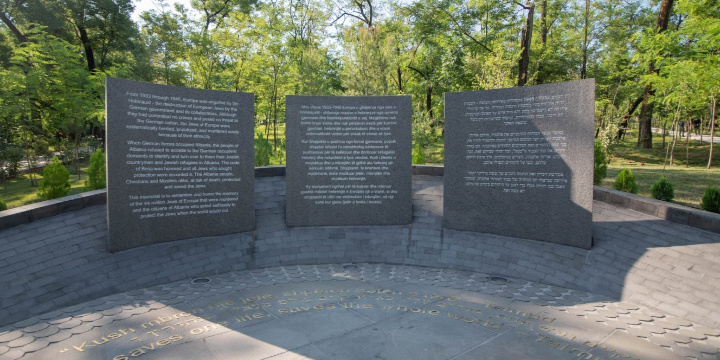 President Ilir Meta has commemorated International Holocaust Day, noting that in Albania during WWII, no Jewish person lost their life.
In a Facebook post, he wrote:
"Today, on International Day of Remembrance, I join in the prayers for the millions of innocent victims of the atrocities of the Holocaust and for all those who survived the most horrific human tragedy of our time and are living witnesses to it today. It encourages us to NEVER allow more such genocides and inhumane acts.
Albania was the only country in Europe where no Jew was killed and none of them were surrendered to the Nazi occupiers, coming out of that dark period, with a larger Jewish population than there was before the start of the War. "
Meta affirmed that Israel and Albania share the same values ​​of democracy and freedom and both countries are committed to fighting terrorism and antisemitism.
During WWII, Albanian families took in Jewish people, gave them Albanian names, offered them shelter and protection from the fascist invaders.
Foreign Minister Olta Xhacka also commemorated the day. On Facebook, she wrote she is proud of what Albanians did for Jewish people during this time.
"Today, on International Holocaust Remembrance Day, we honor the millions who lost their lives, as well as all those who stood up against the greatest evil of all time. We must never forget or lower our vigilance in our fight against anti-Semitism. Deeply proud of Albania, the Albanians, and the diplomatic service in the mission of rescuing the Jews!"