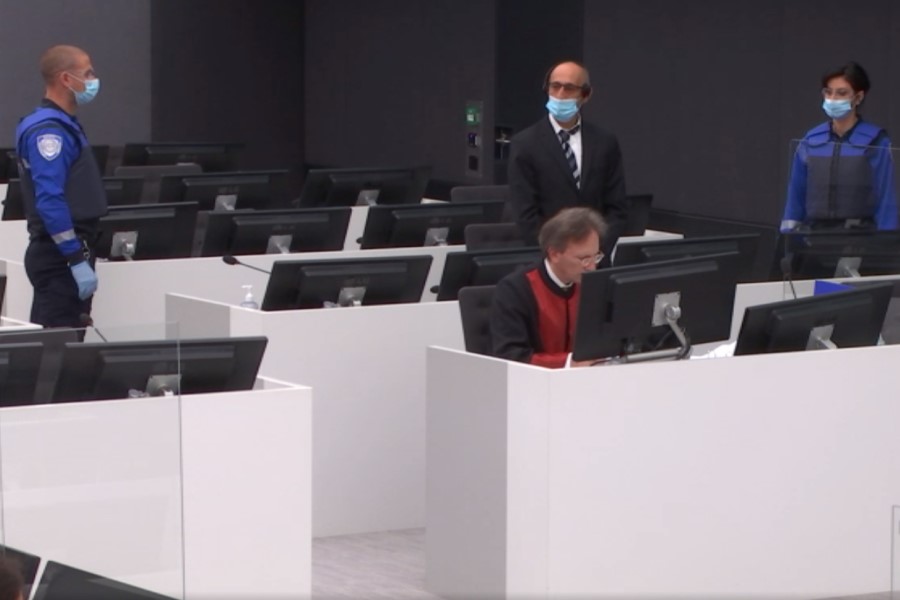 The Hague-based Specialist Prosecutor's Office (SPO) suggested on Monday for the trial against the Kosovo Liberation Army former commander, Salih Mustafa, to begin by March, but the defense asked for a longer time to prepare for the case.
The Prosecution team announced that the disclosure process is now "largely completed" and it will be finalized by February 15, therefore the trial against Mustafa according them should begin "as early as March, 2021".
Mustafa's lawyer, Julius Von Boné said that defense needs much longer time, as they need to interview witnesses.
He added that the prosecution had years to prepare the case, while the defense is being under "lot of pressure in order to file something quickly".
The prosecutor said that August, as suggested by the defense for the completion of investigations, is unacceptable.
Salih Mustafa himself was not present before the court, after he notified in a written form the Specialist Chambers of his absence.
A week ago, the Kosovo Specialist Chambers (KSC) extended detention for him. Risk of flight, risk of obstructing the progress of Specialist Chambers proceedings and risk of committing further crimes, were listed as reasons why the pre- trial Judge, Nicolas Guillou ordered Mustafa's continued detention.
Salih Mustafa was Commander of a BIA guerrilla unit, which operated within the Llap Operational Zone of the KLA. He is the first Kosovo citizen to be before the Specialist Chambers with a confirmed indictment. His was the first arrested by The Hague-based court in late September.
The indictment against Mustafa was confirmed on 12 June 2020, charging him on the basis of individual criminal responsibility and superior criminal responsibility with crimes committed by certain KLA members against persons detained at the Zllash detention compound.
He is charged with arbitrary detention, cruel treatment, torture and murder. He pleaded not guilty on each count.
The Kosovo Specialist Chambers and Specialist Prosecutor's Office were established  in August 2015, by the Kosovo Parliament to investigate crimes allegedly committed during and just after the war 1998- 2000.
The Chambers are part of Kosovo's judicial system but staffed by internationals and located in The Hague.