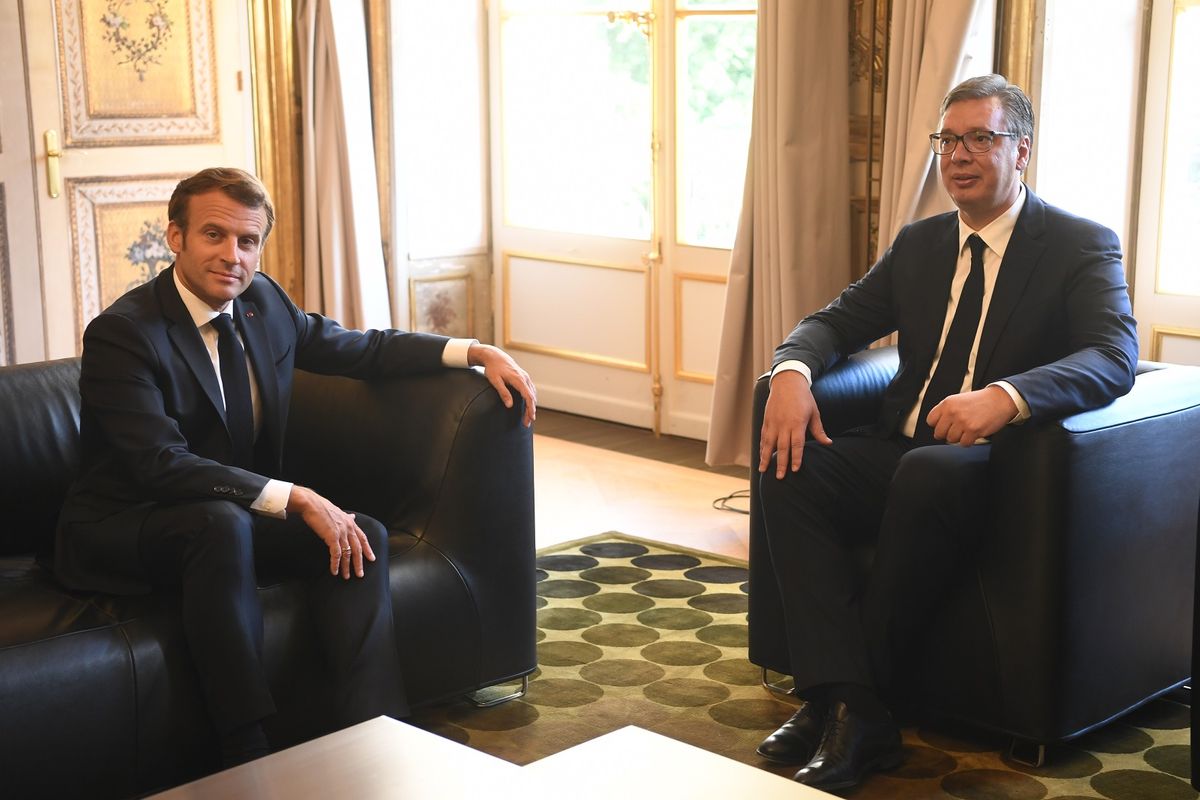 The French and Serbian Presidents, Emmanuel Macron and Aleksandar Vucic, will focus on the Kosovo-Serbia dialogue during their meeting in Paris on Monday.
Speaking to the Serbian media before his departure on Sunday, Vucic said France wants to see progress on the issue by 2022, when it will take over the presidency of the European Union.
"Having in mind the gravity of the situation we are facing in the entire Balkans, it is not easy at all, but I will be very honest and talk openly to Macron about it," Vucic said, according to the Belgrade-based B92.
He highlighted that it will be the 11th meeting between the two leaders.
"Marcon is one of the most important world leaders and a sincere friend of Serbia, and his visit to Serbia in 2019 was of historical significance for our relations, and since then our political and economic cooperation have just an ascending level," he added.
France and Germany held a virtual summit in July 2020 in Paris, with the participation of Macron and Merkel, as well Kosovo and Serbia's leaders.
March 2021 marks 10 years since the start of the Kosovo-Serbia dialogue on the normalization of relations. While 33 agreements have been signed during this period, they have either not been implemented or partially implemented.