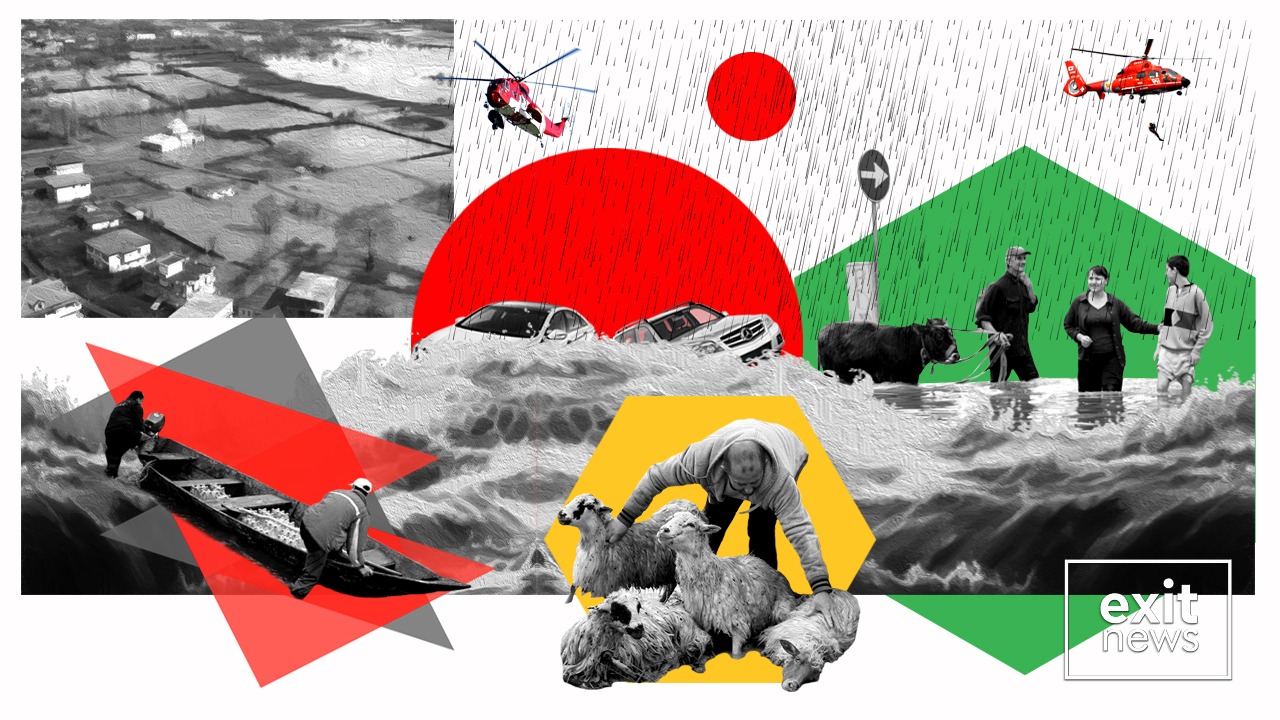 Due to heavy rains over the last few weeks, the situation in Shkodra is rapidly deteriorating.
Data published by the Municipality of Shkodra reports that the total flooded area has reached 3585 hectares, an increase of 580 hectares from the previous day. The Municipality has reiterated the call to the central government to declare a natural disaster for the areas of Dajci and Ana e Malit where floods have caused significant damage.
The level of water in Dajci and Lake Shkodra has exceeded its maximum level, increasing between six and nine centimeters overnight. The situation in the villages of Obot, Ana e Malit, Muriqan, and Gorica continues to be concerning.
The road at the entrance of Obot is impassable with a water level of 1.2 meters. Around houses in the village, water is reportedly at 60cm.
The water supply in the village of Oblika has been impacted due to the floods.In Gorica, water has reached 40cm and in Dajc several roads are blocked due to water levels of 1.5m.
The Municipality has asked for assistance to provide food and supplies to residents in several localities.
In the Municipality of Kruje, around 5000 hectares of land are believed to be underwater. The situation is serious in Murqine, Derven, Luz, Bilaj, and Mallkuc. Some 50 homes are flooded due to the overflowing of the Ishem river and many have been evacuated from their homes.