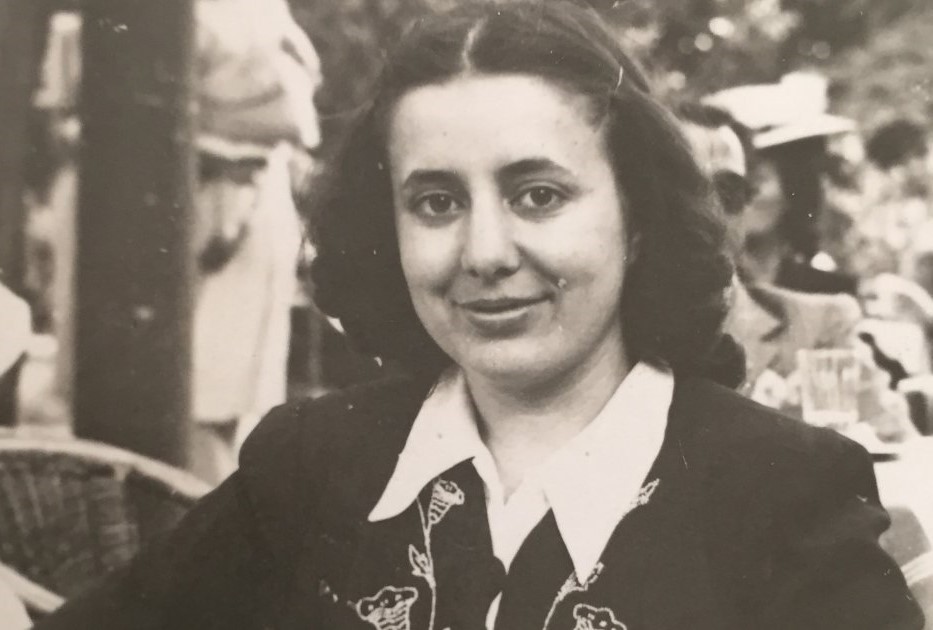 Today marks 104 years since the birth of Albanian writer, poet, and politician Musine Kokalari.
When you think of great, Albanian writers, you probably think of Ismail Kadare. Of course, he is an excellent writer and his books deserve recognition for the great literary works that they are, but what about Musine Kokalari?
Whilst Kadare's work is widely published in English and a museum has opened in Tirana in honor of him, Musine's work has stopped being printed in both Albanian and English. She has no museum (except for a small library), few recent articles about her, and when you talk about Albanian literature, not many people even know her name.
Musine Kokalari was born in Turkey in 1917 to an Albanian family from Gjirokaster. From an early age, she showed a great flair and interest in literature, including Albanian folklore. She later attended the Qiriazi Institute in Tirana before furthering her studies at Nena Mbretereshe.
By the late 1930s, she had started contributing articles on social issues for the newspaper "Shtypi", writing under the moniker "Muza". By 1938 she had travelled to Rome to study at the La Sapienza University. Then, in 1939, she wrote her first professional work called "Sic me thote nenua plake" (As the old woman told me) which was published in Tirana in 1941.
This piece of work was remarkable for the fact it was written by a woman in a deeply patriarchal society and it is considered the first literary work written by a female in the history of Albania.
Also during her time at University, she wrote an Italian-Albanian linguistic dictionary and a series of memoirs entitled "La Mia Vita Universitaria"- both of which were never published. In 1942, she graduated from university with excellent marks.
In the same year, she joined the anti-communist and anti-fascist movement in Rome, before returning to Albania where she continued her anti-communist stance.
In 1943 she contributed towards the publishing of a magazine called Gruaja Shqiptare ("The Albanian Woman" and the first issue of the newspaper Zeri I Lirise (The Voice of Freedom) She also co-founded the Partia Social Demokrate e Shqiperise (The Albanian Social Democratic Party) and Zeri I Lirise served as the official newspaper of the newly formed party.
She became known as a strong voice- one that defended democracy and patriotism, as well as her progressive views in literature and politics.
During 1944, she wrote a significant amount of linguistic studies and saw two of her books Rreth Vatres (Around the Hearth) and Sa u tunt Jeta (How life swayed) published. These works were structured as a collection of short stories and were widely acclaimed both in Albania and abroad. After this, she continued her work in the same vein by collecting legends and fairytales from all over the country and compiling them.
But unfortunately, her activities were set to become stifled. Enver Hoxha, the brutal communist dictator came into power and communist voices in Albania sought to stifle intellectuals, creatives, or anyone with differing political or social views. Force was used against those who did not share communist views and many intellectuals were massacred.
On 12 November 1944, the communists murdered two of her older brothers, Vesim and Muntaz who owned a publishing house, sparing the life of her younger brother Hamit because he was sick.
She remained vocal about her opposition towards a totalitarian regime and in the first statute of her political party, she spoke of the establishment and protection of social justice, a free market, property reform, political freedom, and the importance of freedom of expression.
Due to her political views, she found herself arrested twice during November 1945.
Following her arrests, she joined a new political movement called the Democratic Coalition which represented political groups that aimed to postpone the elections due to be held on 2 December of that year. This election was deemed a farce as only candidates coming from the communist party were allowed and everyone else was prohibited. She, along with other members of the coalition demanded electoral reform, the participation of candidates from other parties, and the intervention of the UK and US to guarantee that the elections were free and fair.
Unfortunately, their attempts failed and in January 1946 all members of the coalition and Kokalari were arrested. She and others were brutally tortured yet did not give up her convictions of a multi-party system and a free society. In June of that year, she was tried in a sham trial yet never rejected her views. She even repeated her views in the courtroom, much to the anger of the communists. After this, she found herself sentenced to 35 years in prison.
During her imprisonment, she suffered ongoing torture and abuse and in 1962 she was transferred to the Rreshen prison camp where she was forced to undertake construction work.
Despite the conditions inflicted upon her, she managed to finish (in secrecy) a book called Si Lindi Partia Social Demokrate (How the Social Democratic Party was born) where she spoke about her anti-communist views and put forth her democratic alternative.
PEN International, the worldwide association of writers called for her release and when their letter was presented to Enver Hoxha, all he could say was "Is the bitch still alive?"
In 1980 she was diagnosed with cancer but was refused medical treatment by the regime.
She died in August 1983.
Musine Kokalari was a democrat, a feminist, an intellectual, an activist, a writer, a martyr, and should be widely celebrated for her pursuit of freedom and justice.
I would love to see her work published once again, gracing the shelves of bookshops next to other Albanian writers. I would also like to see her recognized for standing up for the same democratic ideals that we find ourselves fighting for today. It astonishes me that despite significant interest in her work, she remains out of print.
I hope that the parallels between what Musine was fighting for almost 70 years ago, and what Albanians are still fighting for today, are not the real reasons why her work is being ignored.