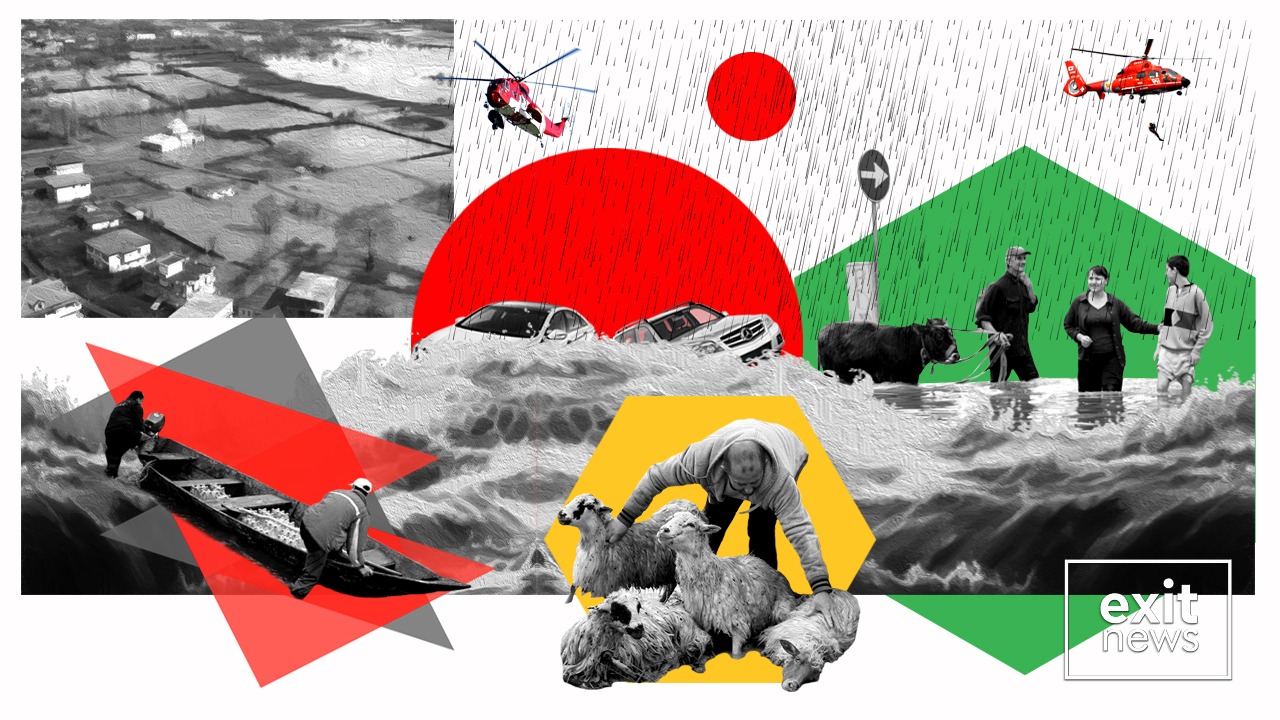 Some 64 homes have been flooded in the Municipality of Shkodra due to heavy rains.
The news was reported by the Municipality. Nine homes are flooded in Dajc, 50 in Trush, and another five in Berdice e Mesme and Berdice e Madhe. A further 131 homes in Dajc are surrounded by water.
1900 hectares of agricultural land was flooded in the villages of Darragjat, Shirq Mushan, Suka-Dajç, Belaj, Rrushkull, and Samrish i Ri.
Five roads have been reported as flooded including Rruga Darragjat which is under 150cm of water, roads in the Mazija-Suka neighborhood, the Belaj-Pentar road, Darragjat main road, and the Shkoder-Velipoje main road.
The Municipality has repeatedly asked the government to declare a state of natural disaster in the area but so far, their calls have gone unanswered.