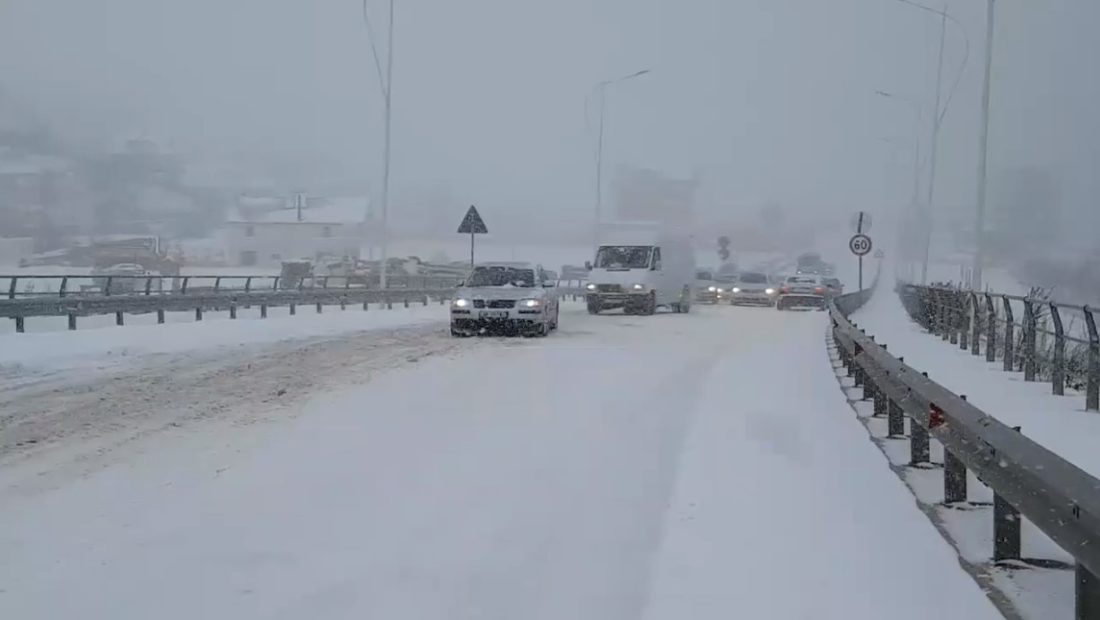 Albania's northwestern areas have been hit hard by heavy snow over the weekend. Road traffic in large parts of the country has been disrupted.
On Saturday evening, many citizens were blocked on Milot-Lezhe road for over five hours.
There have been long waits on the road due to these weather conditions and damage to heavy tonnage vehicles  
The absence of interventions with snowplows and salt led the Prosecution to launch an investigation against the Geci company for the lack of maintenance of the Milot-Lezha road.
In a statement to BIRN, prosecutor Erjon Shehaj said they were reviewing maintenance contract documentation. Geci won the tender for the maintenance of this road axis.
The Minister of Infrastructure, Belinda Balluku stated that the blocking of hundreds of vehicles on the Milot-Lezha axis did not come as a result of the snow but the breakdown of heavy vehicles.
Minister Belinda Balluku stated on Sunday that this axis was blocked due to the storm and that the government had done its best.
A day earlier, Balluku announced the ban on heavy tonnage vehicles on national axes until Monday.