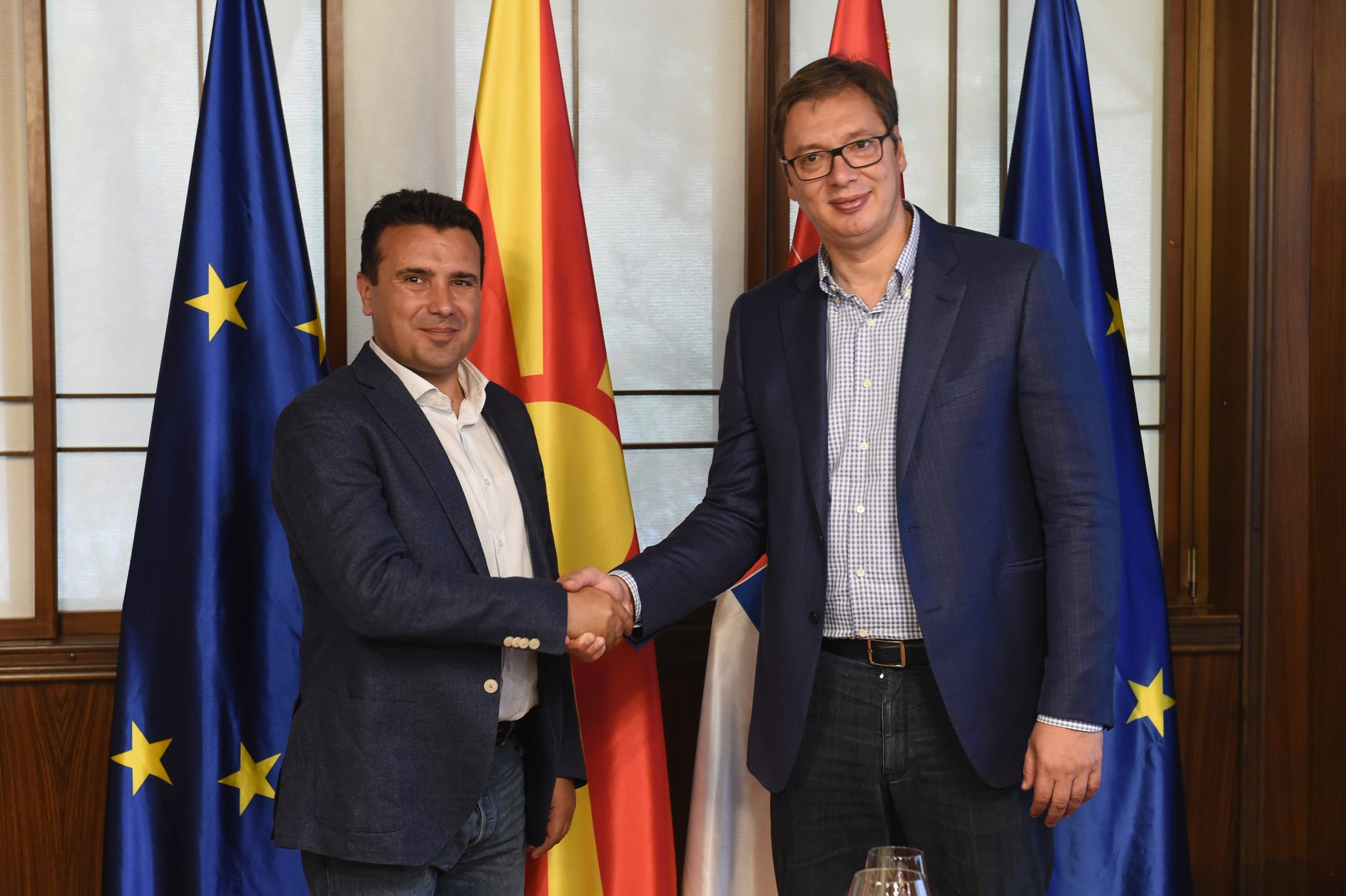 Serbia has donated 4680 doses of the Pfizer COVID-19 vaccine to North Macedonia which has so far failed to secure any doses of the vaccine.
North Macedonian Prime Minister Zoran Zaev met Serbian President Aleksander Vucic at the border point of Tabanovce yesterday to hand over the doses. The total doses will provide some 2340 people with two doses of the vaccine.
Zaev called the gift a "precious expression of friendship" and said they will be used to vaccinate medical staff working with COVID patients.
Vucic said; "a friend in need is a friend indeed."
"We care about nothing else but our friendship to prosper, for us to advance economic development, and for us to be able to live not only as best neighbors, but also as best friends," he added.
Serbia has a population of some 7 million people and has managed to vaccinate over 635,000 so far. They have been using a combination of the Pfizer vaccine, the Russian Sputnik V and the Chinese Sinopharm vaccine.
North Macedonia with some 2.1 million people has not started vaccination yet. It hopes to receive 840,000 doses in February under the COVAX initiative but delays in production call that timeline into question.
Last week, the North Macedonian government signed an agreement for 200,000 doses of the Chinese vaccine and hope to launch their program later in the month. A further 800,000 are expected later in the year via the EU.
Serbia is currently leading the way in the region in terms of vaccine rollout. It could also start producing Sputnik V later in the year.
In January, Zaev announced that Serbia would donate 8000 vaccines to the country. It's not known whether those donated yesterday are a part of this, or whether the number was reduced.