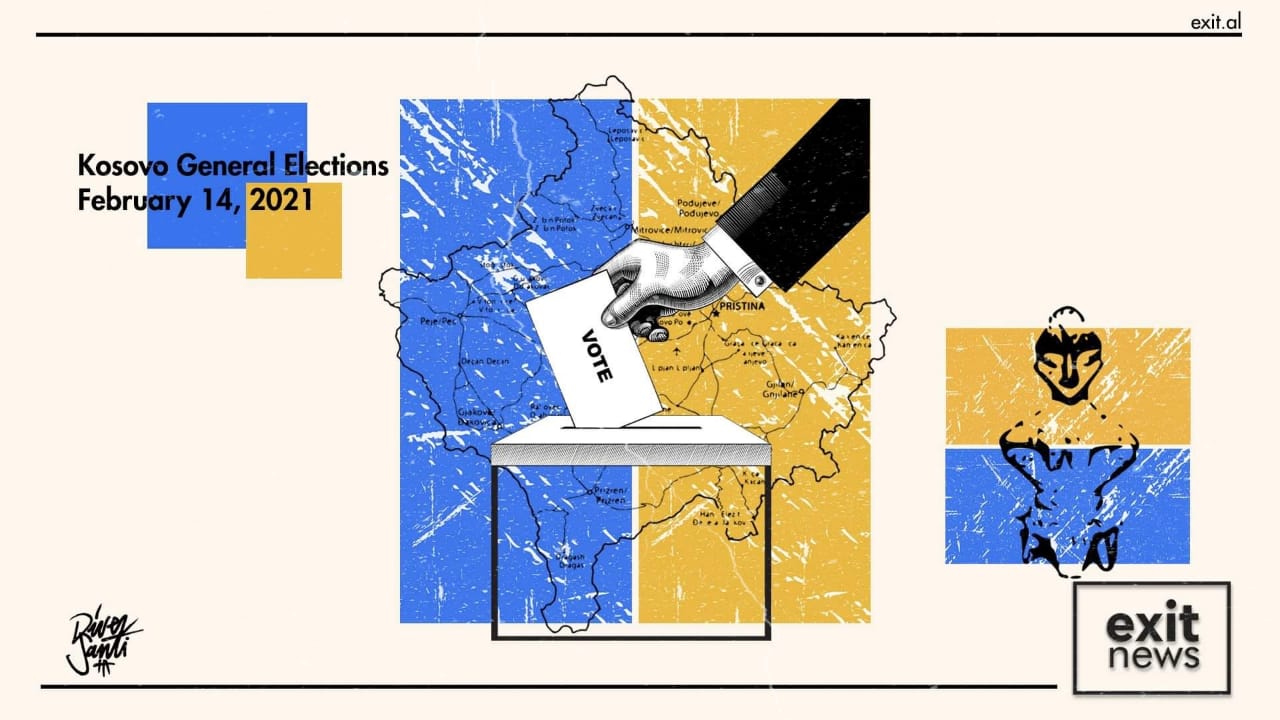 Vetevendsosje Movement won the parliamentary elections in Kosovo with record results in the country's post-war history.
Although diaspora votes, conditional votes, and votes of persons with special needs are still to be counted, Vetevendosje received about 48% of the votes, more than any other party in the history of the country.
Vetevendosje is believed to have amassed some 377,000 votes, a figure which breaks the previous record of votes won by former President Ibrahim Rugova in 2001, who received some 359,000 votes.
Sunday's snap elections were held 16 months after the previous ones in October 2019 which also resulted in a Vetevendosje win. Compared to that October, Vetevendosje increased their share of votes by 70%, receiving 156,000 more votes than before.
So far, Vetevendosje secured 55 Parliament seats out of 120. A total of 61 is required to vote in the government, which Vetevendosje can secure from non- Serb minorities who have 10 guaranteed seats in Parliament. This would leave out the parties which ruled the country so far; the Democratic League of Kosovo (LDK), the Democratic Party of Kosovo (PDK), and the Alliance for the Future of Kosovo (AAK).

The party has increased its number of votes fivefold since the first time it participated in an election in 2010.
Coming in second place PDK won just 17.4% of the votes. In third place, LDK won 13.2% and AAK won 7.4%.
Punitive Vote from Young Generation
Kosovo-based journalist Bekim Kabashi told Exit that the reason for this big shift in votes is due to demands from younger generations. They have sought to 'punish' the older parties, holding them responsible for the situation in the country.
Kabashi said that that in addition to Vetevendosje supporters, "there is voting against the old parties". According to him, this protest vote comes mainly from "new generations who have won the right to vote" since 2000.
Less linked to the historical identity of the old parties – Democratic League of Kosovo (LDK) and Democratic Party of Kosovo (PDK) that have dominated politics for two decades – young people have demanded change by voting, according to Kabashi, who added that this has been triggered by "numerous problems that Kosovo faces such as visa liberalization, the level of corruption and the economic situation".
Kabashi said that these elections will force old parties to reflect and also to ensure that those in power keep their promises.
Massive Turnout of Kosovo's Diaspora in Elections
Sunday's election also marked the highest number of voters from the diaspora ever recorded.
Compared to 16 months ago, the Central Election Commission approved around 3 times more voters from abroad.
In October 2019, the right to vote was approved for 35,087 citizens living outside of the country. While this time, the  CEC approved 102,100 voters, the highest number of votes in the post-war history of the country.
The diaspora's vote previously contributed around 4% of the total votes, while in these recent elections it reached 11.5%.
The CEC received diaspora's votes via mail between February 2 and 12. These votes will be counted after domestic votes have been finalised.