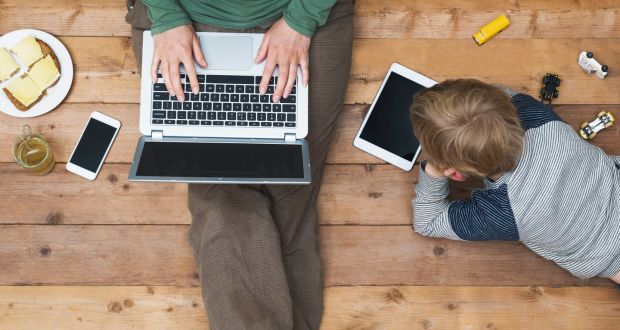 Albanian children were found to be under risk of sexual harassment and violence, and bullying, according to a recent UNICEF report for 2020.
The report titled "One click away" found a vast array of risks jeopardizing children's exposure to the Internet in lack of due parental control, as well as data on internet use by the young generation. 
The study sample included 1,000 children aged 9-17, and 1,000 parents. 
Children reported being exposed to online sexual content involuntarily, through pop-ups. More than half of them have seen sexual content with their choice. They were generally satisfied or indifferent about such content.
Worriedly, one in ten children reported having had at least one unwanted sexual experience on the Internet. A considerable number of abusers were persons they already knew. 
One in four children reported having had at least once an online contact with someone they have never met face to face. Almost 2 in 10 children reported meeting in person someone with whom they have had contact only on the Internet.
Online bullying was reported by less than 1 in 10 children, but this figure is most likely underestimated given the high levels of face-to-face bullying.
About 14 percent of the children interviewed have had unpleasant online experiences. Faced with something unpleasant, they prefer to be supported by their peers and hesitate to talk to teachers or children healthcare professionals.
 Exposure to all forms of online risks increases with age. Compared to girls, boys are more likely to be exposed to online dangers, even though girls are most concerned with these experiences.
Due to lack of communication and trust between them, parents report risk less frequently than their children. 
Interestingly, parents think that they are controlling their kids' use of the internet, girls mostly, including parental controlling and monitoring filters, but children think otherwise. 
The report seems to support the children's view as it has found that in general parents don't know how to use parental control filters. 
Children seem to develop social relations and operational skills, but less their creative skills. Tellingly, YouTube and Instagram are the networks and applications most used by children, followed by Facebook and WhatsApp.