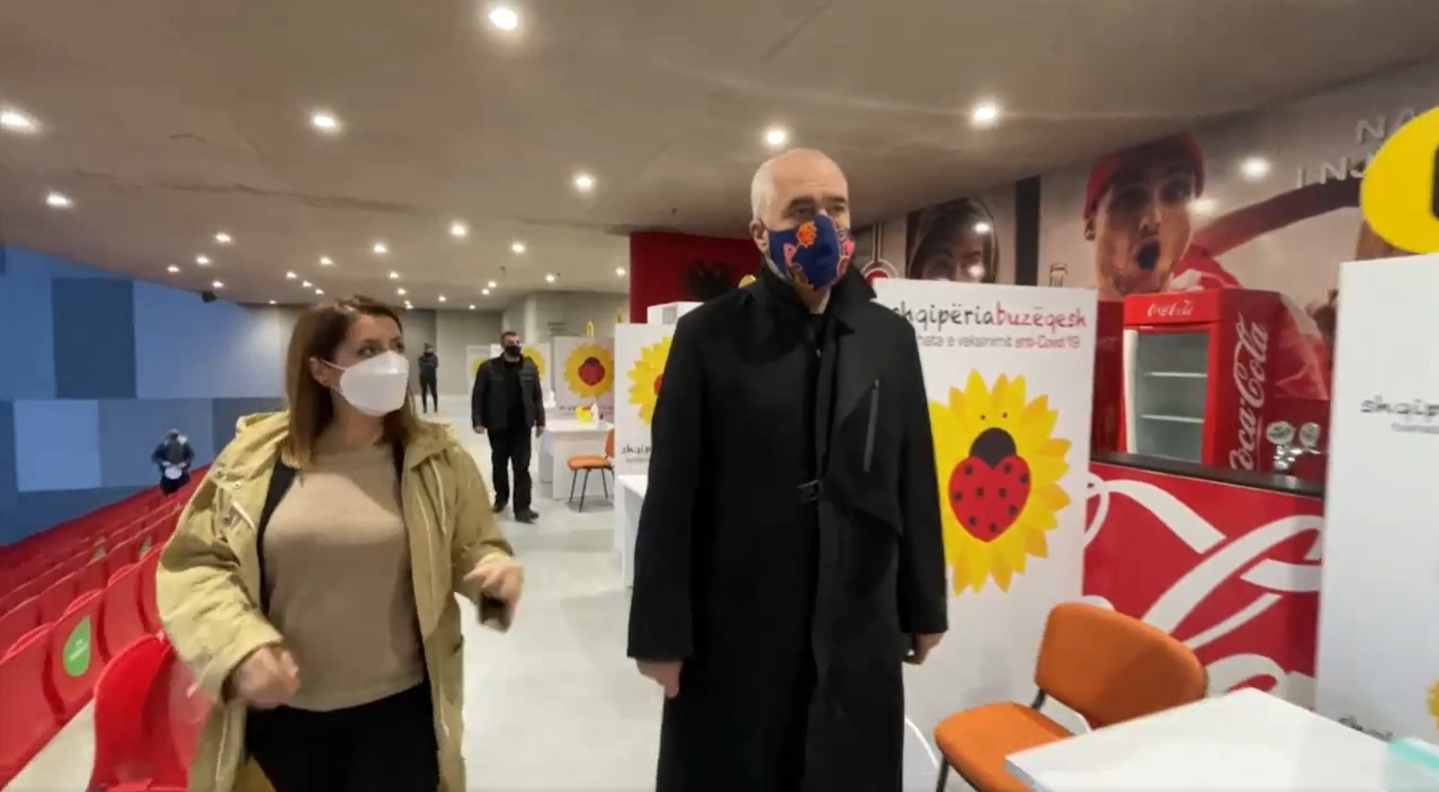 The Albanian government has started the vaccination of celebrities over 80 years old, while the vaccination of the first priority group, doctors and nurses, is still ongoing. Other people of the same age group also received the jab alongside celebrities today.
Prime Minister Edi Rama personally attended the vaccination of former President Alfred Moisiu, actress Margarita Xhepa, director Piro Milani and singer Sherif Merdani on Sunday at Tirana's main stadium, where the vaccination center was established two months ago to administer the first 975 doses donated by an undisclosed EU member state. The event was broadcast live on his social media accounts. 
Rama said the prioritization of celebrities is "an understandable expression of care for these people". He appeared next to each of the celebrities, who praised the government work with the vaccination program.
"We should not wait for them to pass away before awarding them medals, as the ridiculous trend followed by the President of the Republic," he joked.
No further explanation was given as to why celebrities are provided with absolute priority, be it over medical staff, elders in nursing homes, or even among the over 80 years old people. Rama blasted critics who criticize his decision to prioritizing celebrities calling them "inhumane".
He added that their images while receiving the vaccine will convince sceptics to also take it. It's not clear whether the government has made any studies regarding the number of  vaccine sceptics in the country or the impact the vaccination of celebrities over 80 might have on them, especially considering the lack of vaccines.
It comes at a time when the government has received about 9 thousand doses in total, and hasn't finished the vaccination of medical staff, which amounts to roughly 8,500. Two months after the first dose was administered, only about 5,000 doses have been administered.
The government says it has a detailed COVID-19 vaccination program which it has not made public.