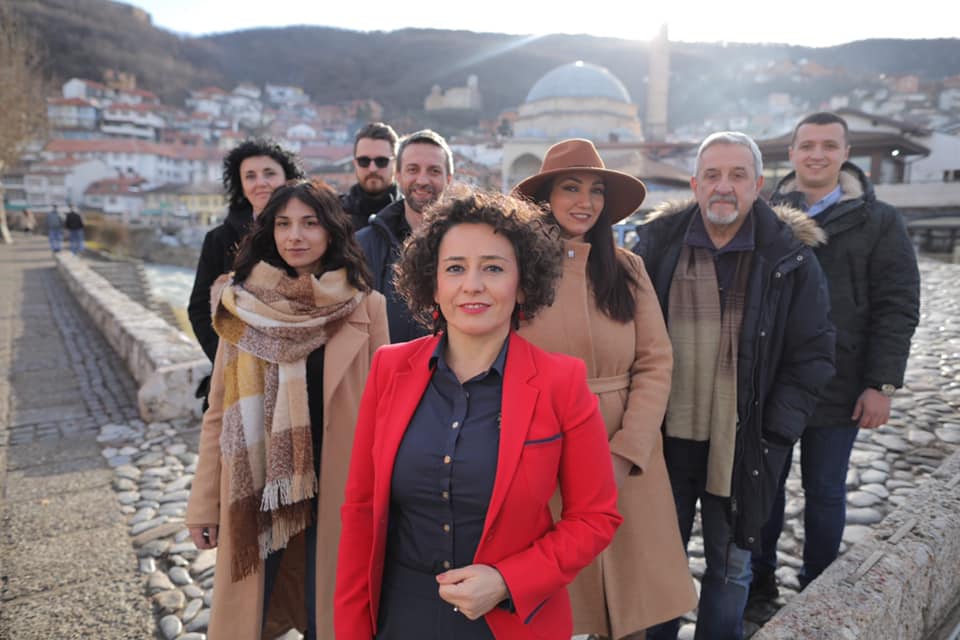 The published results of parliamentary elections in Kosovo, showing that the citizen initiative  UZ- AH led by Adrijana Hodzic is the most voted political entity among those representing Kosovo Bosniaks, raised concerns among the community.
Running for the first time in elections, UZ- AH won 6,379 votes, leaving behind Vakat Coalition with 5,672 votes, Nova Demokrastska Stranka (NDS) with 2,763 votes, and Socialdemokratska Unija (SDU) with 2,434.
Kosovo Bosniak representatives claim that Hodzic was supported by the Serbian representatives, Srpska Lista, so they can increase their influence in Parliament among non-Serb minorities' representatives.
Data published by the Central Election Commission shows that UZ- AH won large numbers of votes in Serb- majority municipalities, while not that many in areas populated by Kosovo Bosniaks.
In Kosovo's four northern Serb-majority municipalities (Leposavic, Zubin Potok, Zvecan and North Mitrovica), UZ-AH received 3,772 votes, more than half of its overall total. While the other three Bosniak parties received a total of less than 300 votes.
On the other side, in the Municipality of Prizren, where most of the Bosniaks live, UZ-AH won only 225 votes compared to a total of around 6,500 votes that Vakat, NDS and SDU have.
The SDU leader and former MP Duda Balje and Emilija Redzepi of NDS stated that Srpska Lista had a direct influence on the election of Kosovo Bosniak MPs.
Both, Balje and Redzepi said they will complain at the Election Complaints and Appeals Panel (ECAP).
They also warned that will take the issue in the Supreme Court and Constitutional Court, if it is necessary.
"I want the Constitution to protect me and I want the moment of the Constitution to be precisely defined, in which it is said that the representative of the people must be elected by the votes of the people he/she represents," Balje said.
"You will now have an MP, Adrijana Hodzic, which in 97% of cases was voted by Serbs. In this case, it is a big question mark how she can represent the interests of Bosniaks," she added.
While Hodzic herself told BIRN that these attacks had only one purpose "to preserve the seats that they lost".
She added that she has no common political goals with Srpska Lista and would "certainly not" join the party's parliamentary group.
20 out of 120 seats of Kosovo's Parliament are reserved for non- majority communities, 10 for Serbs, 4 for Romani, Ashkali and Egyptians, 3 for Bosniaks, 2 for Turks and 1 seat for Gorans.