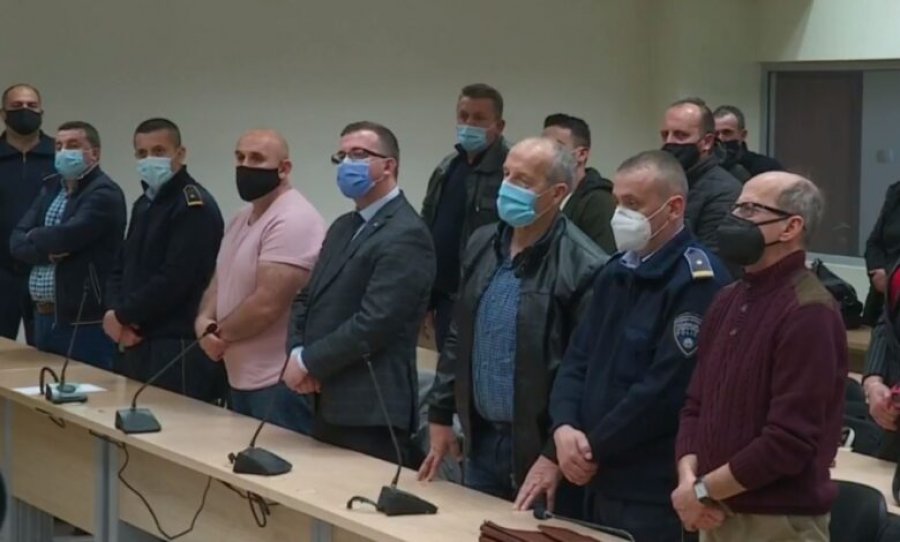 A Macedonian court convicted five ethnic Albanians in the so-called "Monster" case for murdering five ethnic Macedonians in 2012.
Skopje's Criminal Court sentenced Alil Demiri, Agim Islailovic, and Afrim Ismailovic to life in prison; Fejzi Aziri received 15 years in prison, and Haki Aziri nine years in prison. They were found guilty of murdering five ethnic Macedonians on April 12, 2012, near Smilkova lake in Skopje's countryside. Sami Luta was acquitted due to a lack of evidence.
Ali Demiri and Afrim Ismailovic were convicted in their absence. Prosecutor Fatime Fetaj said they are in Kosovo and need to be extradited.
Victims of the case are Macedonians: Filip Slavkovski, Aleksandar Nakjevski, Cvetanco Acevski, and Kire Trickovski, all aged between 18 and 20. Their bodies were found by Smilkovsko lake near Skopje. They appeared to have been executed. The body of the fifth victim, 45-year-old Borce Stevanovski was found a short distance from the others.
The case sparked violent protests in Skopje by the Macedonian community. Families of the Albanian suspects also protested, denying charges weighing on their relatives and claiming that the case was fabricated by the country's secret service serving politicians in power.
In 2015, the then opposition Social Democrats led by now-PM Zoran Zaev  released tapped phone conversations of top officials leading to speculation of a political setup.
Besides the large number of witnesses in the process, there were also around 38 thousand phone conversation and messages read. In some of the tapped conversations reported by Radio Free Europe, suspicions are raised that the crime may have been committed by secret service professionals aiming to destabilize the coutry.
In June 2014, defendants Alil Demiri, Afrim Ismailovic, Agim Ismailovic, Fejzi Aziri, Haki Aziri and Sami Ljuta were given the longest possible sentence for terrorism offences, life in prison. Skopje Criminal Court found them guilty.
The retrial of the case started in May 2018 after the prosecution asked the Supreme Court in October 2017 for the life sentences to be quashed, citing new circumstances and questionable evidence in the case.