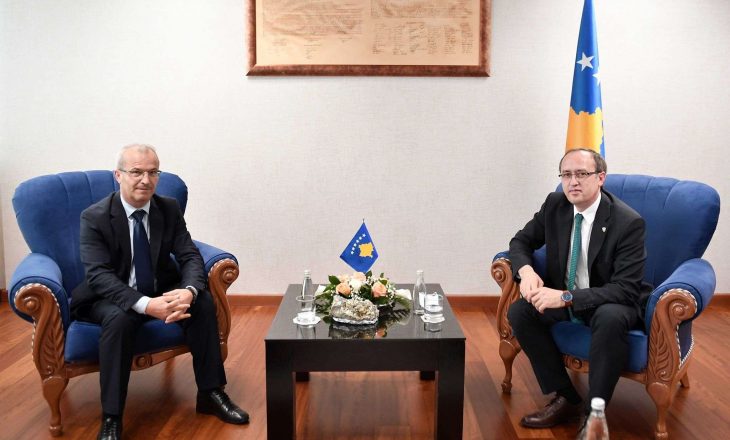 Outgoing Prime Minister Avdullah Hoti has appointed Agim Krasniqi as Minister of Finance, following the resignation of Hykmete Bajrami on Wednesday.
Bajrami said she resigned for personal reasons. Her deputy, Krasniqi was quickly appointed to replace her.
She will continue her political activity with the Democratic League (LDK) of Kosovo as a member of parliament, once the election results are certified.
Her resignation as minister comes after several other resignations from the party, due to the low election results of LDK in the February 14 elections. 
LDK came third in this election, with only 13 percent of votes. The head of the party resigned following the worst result in its history, a drop of about 50 percent form last elections less than one and a half years ago.
Read more: Government Official Arrested for Stealing €2.1 Million from Kosovo Treasury