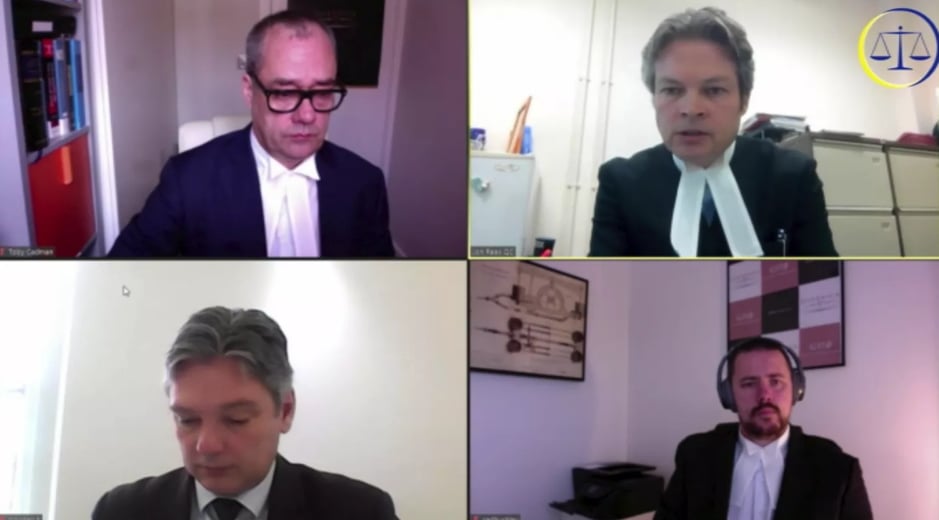 The defense of Kosovo Liberation Army (KLA) Veterans leaders, Hysni Gucati and his deputy Nasim Haradinaj demanded for their trial not to begin before August 30, asking for time to review the charges and evidence against them.
They claimed that the Hague-based prosecution did not properly categorize evidence material and did not provide a proper witness list, thus making their work difficult.
"We have received 3,000 pages of material since January 4, not categorized […] there are even 100 hours of video footage […] We have to interview every person who has played an important role," Gucati's lawyer, Jonathan Elystan Rees said on Wednesday before the pre-trial judge of the Kosovo Specialist Chambers (KSC).
The defense proposed for the trial to begin after August, also mentioning obstacles imposed by the COVID-19 pandemic restrictions.
Hysni Gucati and Haradinaj are accused of revealing without authorization, information protected under the law of the KSC, including the identifying details of certain (potential) witnesses, on the occasion of three press conferences between 7 and 25 September 2020.
During this period, their office anonymously received investigation files leaked from the Specialist Prosecutors Office (SPO).
The SPO charges Gucati with six counts: obstructing official persons in performing official duties by serious threat; obstructing official persons in performing official duties by participating in the common action of a group; intimidation during criminal proceedings; retaliation; violating the secrecy of proceeding through unauthorized revelation of secret information disclosed in official proceedings; and violating secrecy of proceedings through unauthorized revelation of the identities and personal data of protected witnesses.
In December, Gucati plead not guilty while for Haradinaj the no guilty plea was entered by the pre-trial judge, after he boycotted the pre-trial hearing in January.
Gucati was arrested on the same day with Haradinaj, on September 25 and were transferred to The Hague.