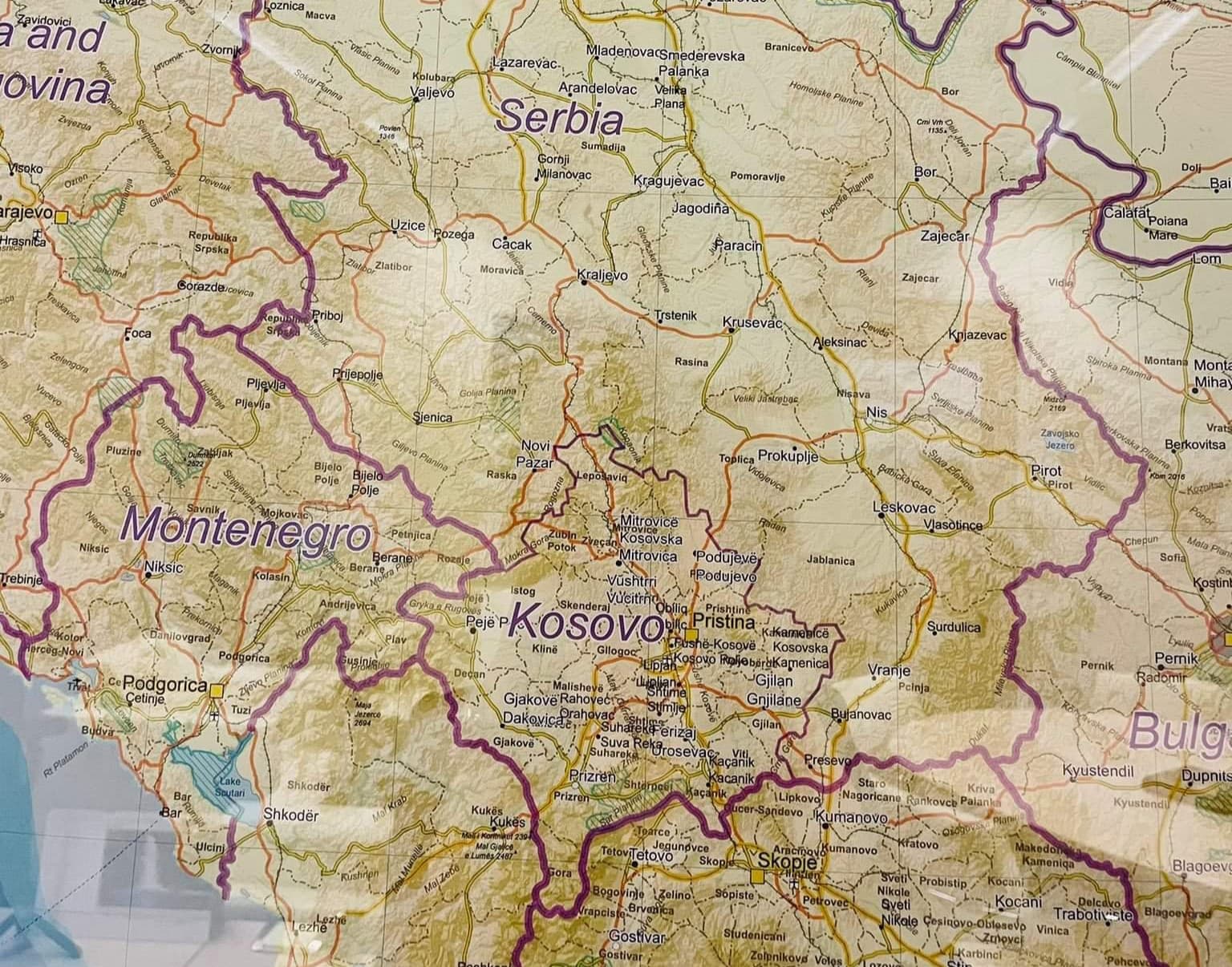 A picture tweeted by the EU Special Representative for the Belgrade-Prishtina Dialogue, Miroslav Lajcak sparked controversy as it appeared to show Kosovo as within the borders of Serbia.
The Acting President of Kosovo, Vjosa Osmani said the country she represents will be "an independent, indivisible and sovereign".
"Our borders were marked with the loss of thousands of children, women, and men, whose innocent lives were taken by Serbia's genocidal regime. There cannot be neutrality towards this truth," Osmani wrote in a Twitter post.
As a response to Osmani's reaction, the director of Serbia's Office for Kosovo, Petar Petkovic said that this situation shows how different the approaches of the two countries are.
"Where you see borders, as well as where we see them in accordance with the Constitution of Serbia, shows how far away we are from each other and that we need dialogue and compromise. And there is no compromise without agreement with Belgrade," Petkovic wrote on Twitter.
Petkovic said that "the truth is stronger than anything", mentioning the arrested former leaders of the Kosovo Liberation Army, who are facing war crimes indictment by The Hague-based Kosovo Specialist Chambers.
"It is a funny thing that you attack Belgrade for crimes, while your leaders are in The Hague, accused of the most monstrous crimes against Serbian civilians," Petkovic wrote.
After sparking many reactions in Kosovo, Lajcak shared a close-up photo of the map to clarify the situation.
"It is an official EU map of the Western Balkans. Kosovo is there and so is the line separating Kosovo from Serbia," Lajcak wrote alongside the picture.
While the map does indeed display a line between Kosovo and Serbia, it is not as pronounced as those designating surrounding countries.
Kosovo was liberated from Serbia in 1999, following an air bombing campaign by NATO which helped the Kosovo Liberation Army fight against Serbian forces.
Kosovo declared its independence in 2008 and has been recognized by over 100 countries.
While Serbia refuses to recognize its former province's independence, a dialogue on relation normalization with Kosovo mediated by the European Union has been going on for ten years.