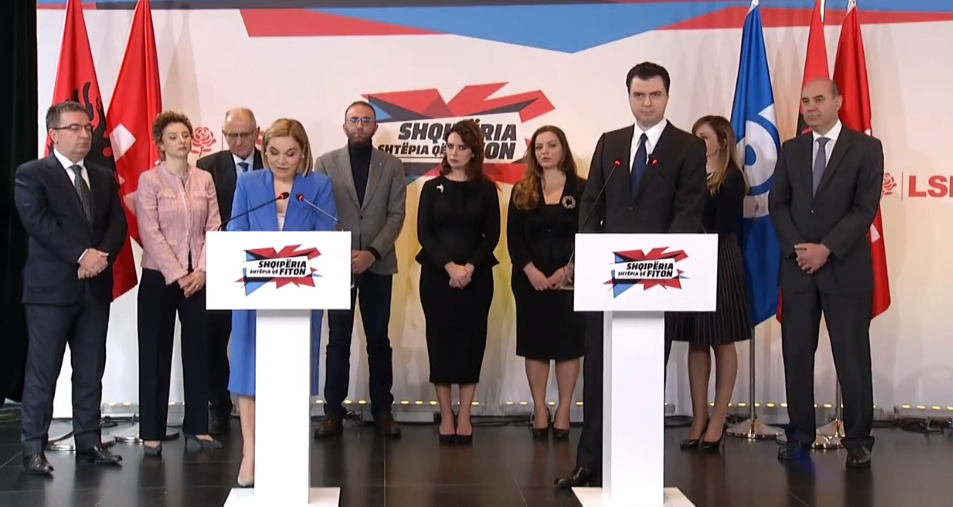 Albania's two main opposition parties, the Democratic Party (PD) and the Socialist Movement for Integration (LSI) signed a pre-electoral coalition deal on Monday.
It means that they will run separately in the April 25 general elections, but will form a coalition government if they win a majority.
Taking the country out of what they consider an economic crisis created by the current government, and advancing in the European integration are the main priorities in the opposition's list. 
The 13-point deal also includes their commitment for job creation,  ending the pandemic, fighting against organized crime, adoption of rule of law, curbing Albanians' immigration, supporting for youth and women, development of culture, and restitution of property to religious communities.
It stipulates that power will be shared according to election results.
The PD has previously signed pre-electoral coalition deals with several smaller parties. Unlike the LSI, their candidates will run in the same electoral list with the main opposition party.