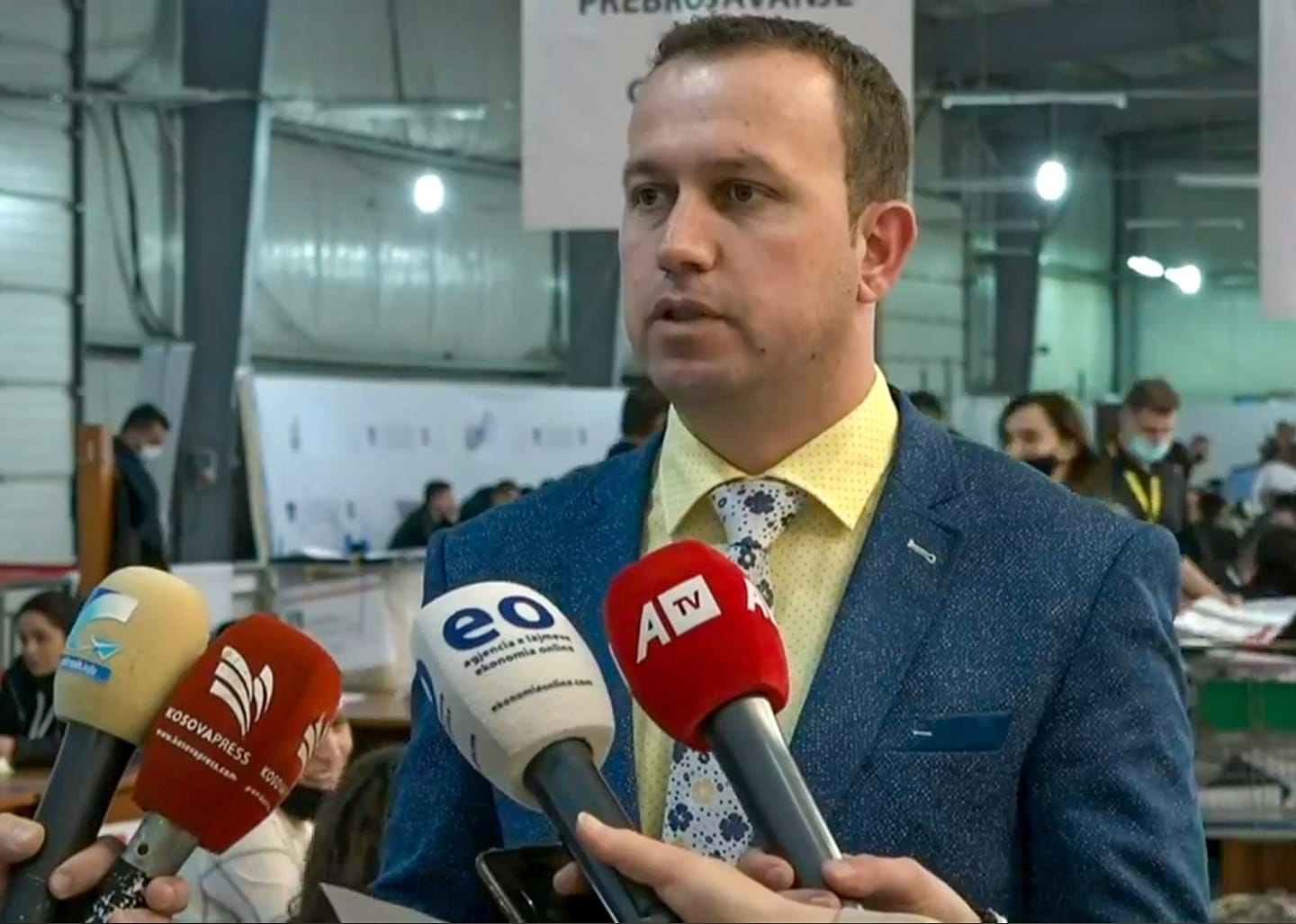 Vetevendosje Movement won over 50% of conditional votes in the snap elections held on February 14 in Kosovo.
Conditional votes are cast by those who can't find their name on the final voter list or are registered in a different polling station.
The spokesperson of the Central Election Commission, Valmir Elezi announced during a press conference on Tuesday that the counting of conditional votes is over. 14,939 (50.6%) of total 29,490 votes were for Vetevendosje.
Democratic Party of Kosovo (PDK) has 4997 conditional votes (16.9%), Democratic League of Kosovo (LDK) 2944 votes (9.9%), Alliance for the Future of Kosovo (AAK) 2167 votes (7.3%), and the Social Democratic Initiative (NISMA) 1033 votes (3.5%).
Elezi announced that the counting of votes received via mail has started on Tuesday at the Center of Counting and Results.
He said that there are 56,610 ballot envelopes received by post to be counted, but could not tell how long this process will take.
"It is difficult to say how many days we will need for the counting of these votes because there are 56,610 ballots envelopes. There are 45 tables in which the votes will be counted," Elezi said.
He said that this is the final phase before the final results are published.
With votes counted so far, Vetevendosje leads with 47.85%, followed by PDK with 17.41%, LDK with 13.08% and AAK with 7.43%.