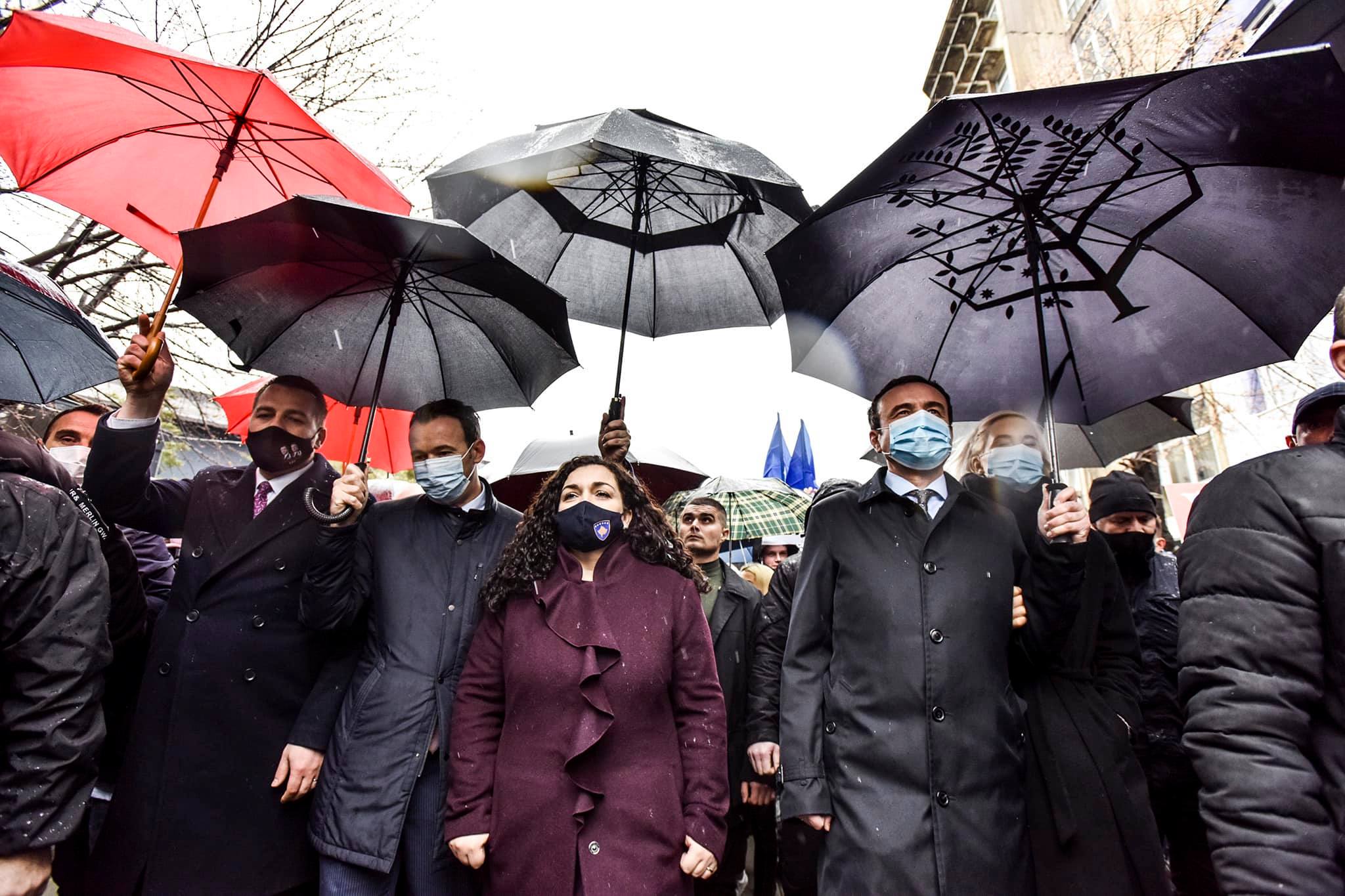 Vetevendosje Movement won 49.95% or 438,334 votes in Kosovo's parliamentary snap elections.
Final elections results announced on Thursday show that Vetevendosje secured 58 out of 120 parliament seats.
The most voted candidate in Vetevendosje's list is the Acting President, Vjosa Osmani, with 300,788 votes.
The leader of Vetevendosje and its candidate for Prime Minister, Albin Kurti was banned from running in elections, following a ruling of the Constitutional Court that stipulated no person convicted with a final decision by a Kosovo court in the last three years may be sworn in and serve as an MP.
Vetevendosje is followed by the Democratic Party of Kosovo (PDK) with 16.90% or 148,296 votes.
Democratic League of Kosovo (LDK) won 12.64% or 110,978 votes.
Alliance for the Future of Kosovo (AAK) won 7.07% or 62,111.
PDK will have 19 seats in Parliament, LDK could secure 15 seats, AAK 8 seats, while the Social Democratic Initiative (NISMA) could not secure any seat for this parliamentary mandate.
20 seats of the Assembly of Kosovo are reserved for the representatives of minorities, 10 of which are secured by Srpska Lista (Serbian List).
Before the result is certified, political entities and candidates have the right to submit their complaints to the Election Panel for Complaints and Appeals (ECAP).
Complaints can be submitted within 24 hours from the moment of the announcement of the result by the Central Election Commission and the ECAP must take a decision within three days.
If the parties are dissatisfied with the ECAP decisions, then they can address the Prosecution and the Supreme Court within 24 hours, which also has three days to decide on the appeals.
Only after that, the CEC can certify the final results of the elections and pave the way for the Assembly of Kosovo to be constituted.
The chairwoman of CEC Valdete Daka said that these elections were the best in the history of the country, despite the short time preparation.
Snap parliamentary elections in Kosovo were held on February 14.
48.77% of citizens with the right to vote, participated in these elections.