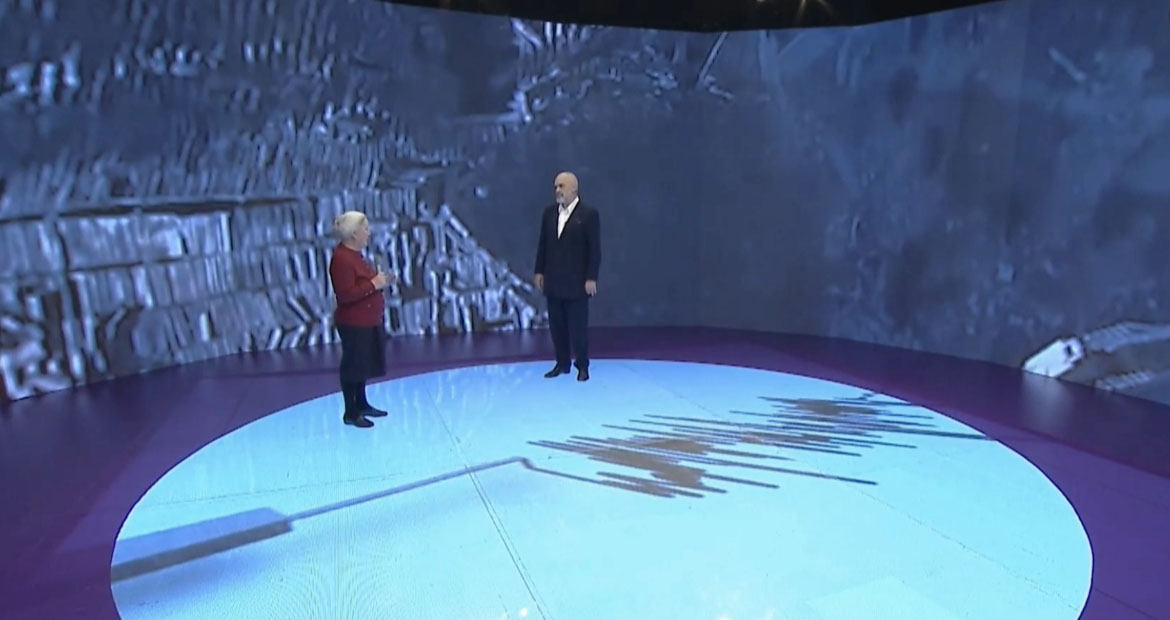 Prime Minister Edi Rama announced he will include pandemic expert Najada Çomo and earthquake expert Luljeta Bozo in the Socialist Party (PS) list of candidates for member of parliament for the April 25 elections.
On Thursday, Rama presented Çomo, the head of government pandemic advisory group as his party's future MP, during an event on government achievements on the pandemic.
Rama has claimed that all government decisions regarding the pandemic have followed advice of the group headed by Çomo.
On Friday, he introduced retired engineer Luljeta Bozo as a future MP during a campaign event on the earthquake reconstruction program. 
Bozo appeared regularly on TV in the November earthquake aftermath, discussing earthquake risks and measures taken by the government.
So far 1,876 people have died from COVID-19 in Albania and 110,521 have been infected. Restrictions are lax in Albania, and the government has turned its focus since January on stressing the importance of vaccination. With 16,807 vaccine doses administered so far, the vaccination of medical staff and people over 80 is still ongoing.
The November 26, 2019 earthquake left 51 dead in Albania. Two months later, the country received €1.15 billion in donations, grants and loans for the government plan for reconstruction. More than one year since the devastating earthquake, 680 families are still living in tents, and reconstruction efforts are still ongoing.