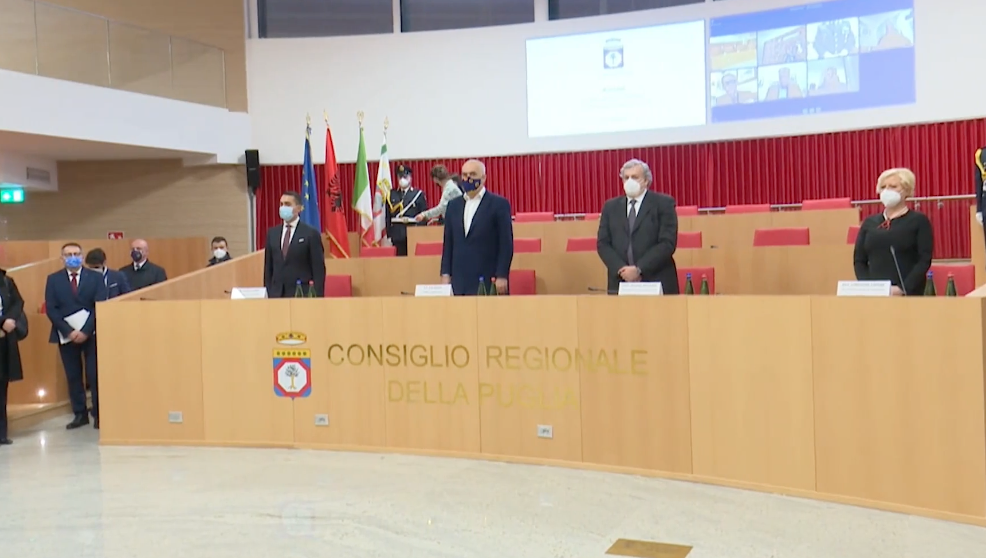 Italian Foreign Minister Luigi Di Maio said that Europe could not call itself united without Albania and the Western Balkans.
"Europe does not call it united if it stays outside Albania and the Western Balkans, we will commit to this happening as soon as possible," said Di Maio at the ceremony to commemorate the 30th anniversary of the exodus of Albanians in Brindisi. 
He called on EU countries to reject prejudices and not be afraid to accept Albania:
"Our invitation is that they should not be reluctant and reject their prejudices. Enlargement with the countries of the Western Balkans must begin with momentum."
"The time today is fairer and we have an example of a more fraternal friendship, I think of the Italian mobilization when the country was hit by the earthquake, and less when doctors and nurses arrived from Albania to help us cope with COVID," concluded Di Maio recalling Italy's assistance in coping with the earthquake and COVID-19.
Rama who is on an official visit to Italy to commemorate the event offered to paint the wall of a building that will commemorate the building "for free".
The Prime Minister was also awarded a prize by the Governor of Puglia, Michele Emiliano. He said it was an exception as the award the "Root of Puglia" is usually given to Italians.
Rama said:
"I don't know if I really deserve all this, I am really surprised…thank you from the bottom of my heart."
He then spoke about the changes he said Albanians have made in the last 30 years.
"When I was looking at those images that appeared before I was thinking that it is always more incredible to imagine that those people were us, the Albanians who live today because it seems a story that happened thousands of years ago. but in 30 years many things have changed."