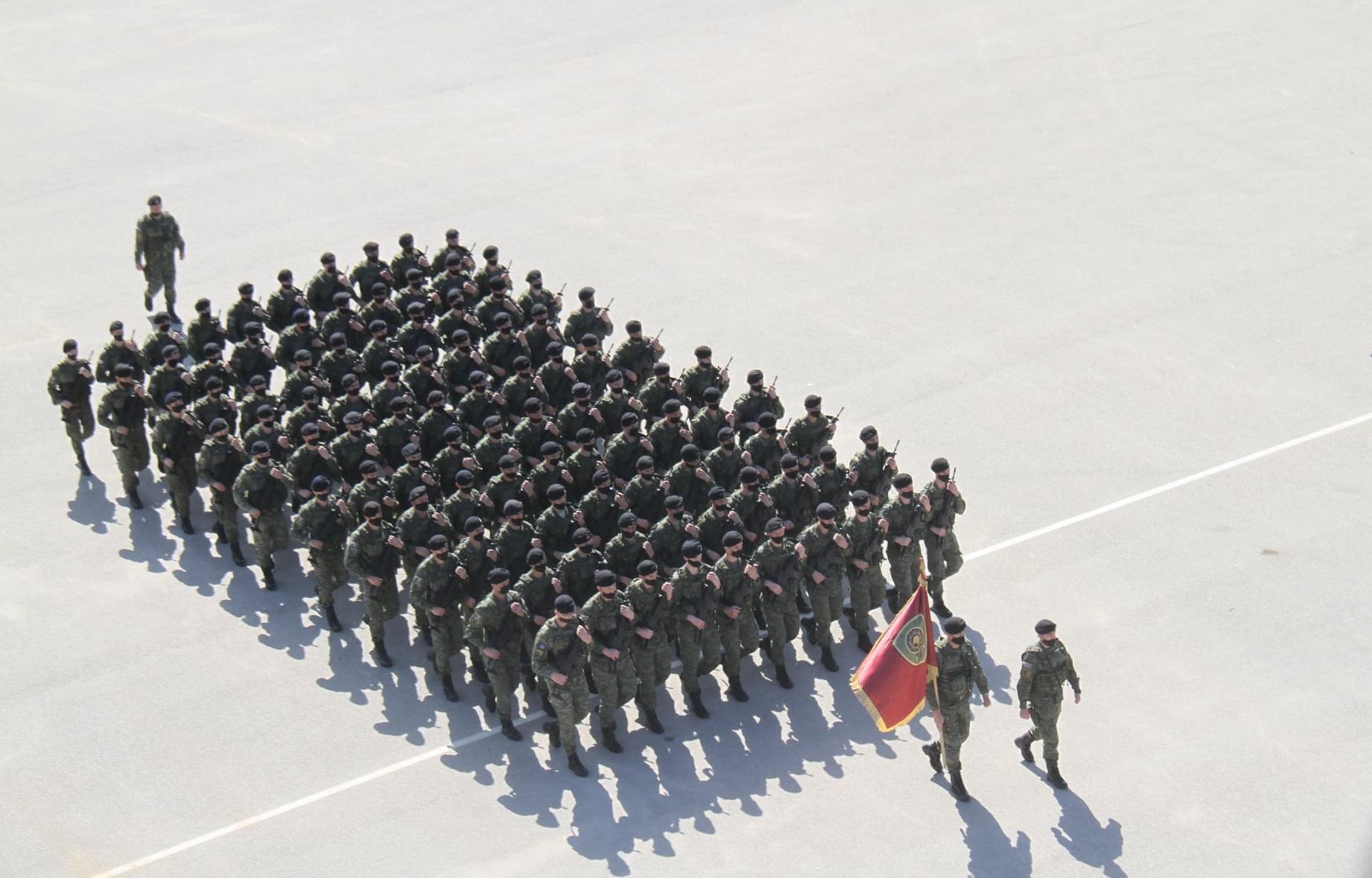 The first peacekeeping contingent of the Kosovo Security Force (KSF) will be deployed in Kuwait.
During a ceremony of deployment on Tuesday, the acting president of Kosovo Vjosa Osmani said that this contingent is small in number but has a big message
She further added that this mission would not be possible without the role of the United States of America.
"Anyone who threatens the US and other allies has threatened us as well. This process is expected to take eight years. I have no doubt that the training of our soldiers will conform to the required standards. You soldiers will be our image and our pride," Osmani said.
Osmani said that KSF also represents cultural and religious diversity.
"We as politicians may disagree on certain topics, but when it comes to you, we are all united. I have full confidence that you will glorify the name of our state," she said.
The outgoing Minister of Defense, Anton Quni said that KSF is starting today a sacred mission, adding that this event marks a historic moment for the country.
He said the army has managed to gain the trust of strategic partners to serve alongside them.
"The trust of the United States makes this partnership even more valuable," Quni said.
KSF troops will participate in a joint mission with the U.S. troops for the first time in Kosovo's history, following the declaration of independence in 2008.
At the request of the outgoing Prime Minister of Kosovo, Avdullah Hoti, Parliament approved on January 5 the deployment of the Kosovo Security Force contingent to missions abroad, jointly with the Iowa National Guard.
The Iowa National Guard has been assisting the KSF, mainly alongside the UK, Turkey, and other sectors of the US military.
In 2018, the Assembly of Kosovo approved legal changes to transform the mandate of the Kosovo Security Force into an armed force.
The transformation process of the Kosovo Army is expected to last ten years.
It has 2,747 active soldiers and aims to double the number while securing a reserve force of 3,000.