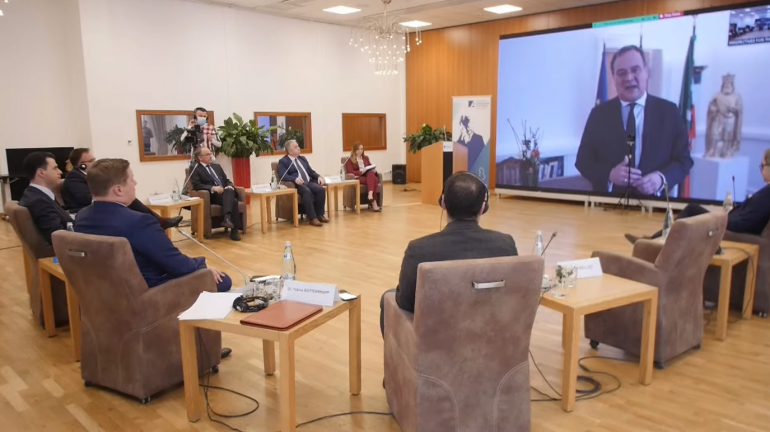 The chairman of the German CDU party, Armin Laschet, was virtually present at the forum "Perspectives for a European future of the country", organized on Wednesday by the Konrad Adenauer Foundation and the Political Academy.
Laschet pointed out that the biggest issue facing Albania continues to be corruption, which hinders the modernization of the country.
"The eradication of corruption should not be done for EU integration, but to make the country better and make it stronger, " he said.
Another serious problem, according to Laschet, is the mass emigration of young people, which should " serve as a warning signal to those responsible to do more for education and employment opportunities in the labor market ."
Austrian MP Reinhold Lopatka was also present at the forum. He said that Austria has always been in favor of the Western Balkan countries having EU membership, but that certain matters required attention.
"Strengthening the rule of law and the fight against corruption are essential to our support for countries like Albania, " Lopatka said.