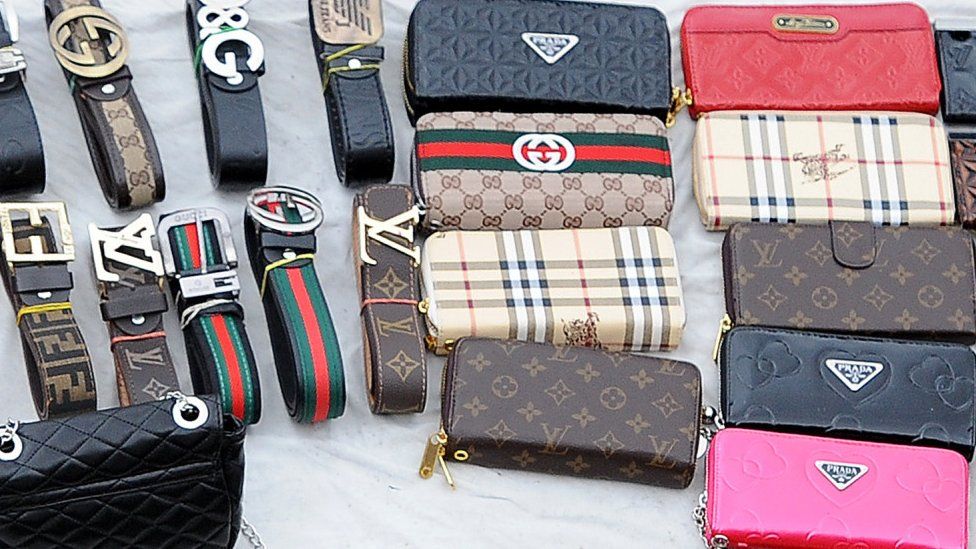 The Albanian government made one arrest for importing counterfeit goods in 2019 and zero in 2020.
Following a Freedom of Information request sent by Exit, the various state organs that work to prevent the importing of counterfeit information confirmed that in the last two years, only one arrest was made for goods coming from China.
They stated that on 2 April 2019, Customs at the Port of Durres seized one container from China containing items of clothing, bags, wallets, sunglasses, and belts with various brand names. The confiscation of the container was carried out in cooperation with the Anti-Smuggling Directorate and the Directorate for the Protection of Intellectual Property. 
As an EU candidate country set to start formal accession negotiations, Albania is required to crack down on the import, distribution, and sale of counterfeit goods. EU rules protect intellectual property rights, copyright, trademarks, designs, inventions, and pharmaceuticals.
The EU Delegation in Tirana noted that the 2020 progress report on Albania noted that the country is "moderately prepared" on intellectual property rights. They observed that limited progress was made in previous years, particularly in terms of legislative alignment with the EU acquis.
They also noted that customs suspended the release of some 23,440 products suspected of infringing IPR.
That said, the EUD stated that "the high number of counterfeit products in the country remains a cause for concern."
Since November 2020, the EU has been supporting a project on strengthening and enforcing IPS in the country with a financial contribution of EUR 347,000 over 12 months. The aim of this project is to bring Albania in line with EU best practices and standards.
But the fact remains that counterfeit goods are found in countless shops, market stands and online on Instagram and Facebook. It is easy to purchase fake handbags, sportswear, sunglasses, makeup, perfume, and shoes in potentially every neighborhood in the city.
On a short walk along Bajram Curri Boulevard near the Ali Demi part of the city, Exit was able to observe 12 stores selling counterfeit goods in a 1km stretch. It was a similar story in Tregu Cam, Rruga Bardhyl, and even the area around the US Embassy. Similar items could be found in Blloku on Rruga Vaso Pasha, Rruga Sami Frasheri, and in various shops throughout the Kommuna Parisit area.
For a pair of "Nike" hightops, the price was 3000 ALL (EUR 25) and a "Louis Vuitton" wallet was just 2500 ALL (EUR 20). "RayBan" sunglasses were also on sale for 1500 ALL (EUR 12).
To keep this number of shops stocked would require a steady stream of supply from abroad. Yet customs has only made one seizure in 24 months.