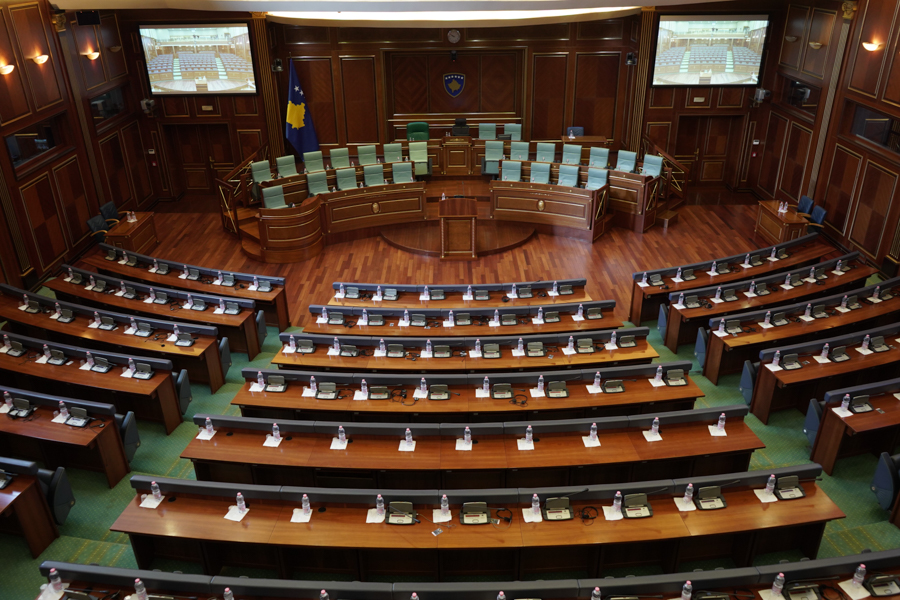 Kosovo election winner Vetevendosje Movement (LVV) held consultation meetings with representatives of ethnic minorities coming out of the February elections. Albin Kurti and Vjosa Osmani, the designated incoming Prime Minister and President of Kosovo, represented Vetevendosje.
Fikrim Damka of the Turkish Democratic Party confirmed that their two MPs will attend the voting session for the president but that there will be more talks on their vote for the government.
Emilija Redzepi from the Bosniak New Democratic Party stated she will vote in favor of a government led by Kurti, as well as for Vjosa Osmani's election as president.
Elbert Krasniqi of the Egyptian community also confirmed his vote for both the government and president.
Rasim Demiri from the Bosniak coalition VAKAT said that they will not block the process of establishing institutions. However, he added that they will continue talks regarding the voting of a government led by Kurti.
Duda Balje of the Bosniak Socialdemokratska Unija (SDU) said she will support Kurti and Osmani's election because Bosniaks in Kosovo support them.
Kosovo Parliament reserves 20 out of 120 seats for minorities: 10 for Serbs, 4 for Romani, Ashkali and Egyptians, 3 for Bosniaks, 2 for Turks and 1 seat for Gorans.
Srpska Lista won all 10 seats reserved for Serbs.
Albin Kurti's Vetevendosje won the snap parliamentary elections in Kosovo held on February 14, with 50.28%. Along side Osmani's list which ran with Vetevendosje, the party secured 58 out of 120 seats in Parliament.
Kurti's new cabinet needs 61 votes out of 120 to be approved in Parliament, the election of president needs two thirds majority of all MPs, or 80 votes.
The Parliament will be constituted on March 22.