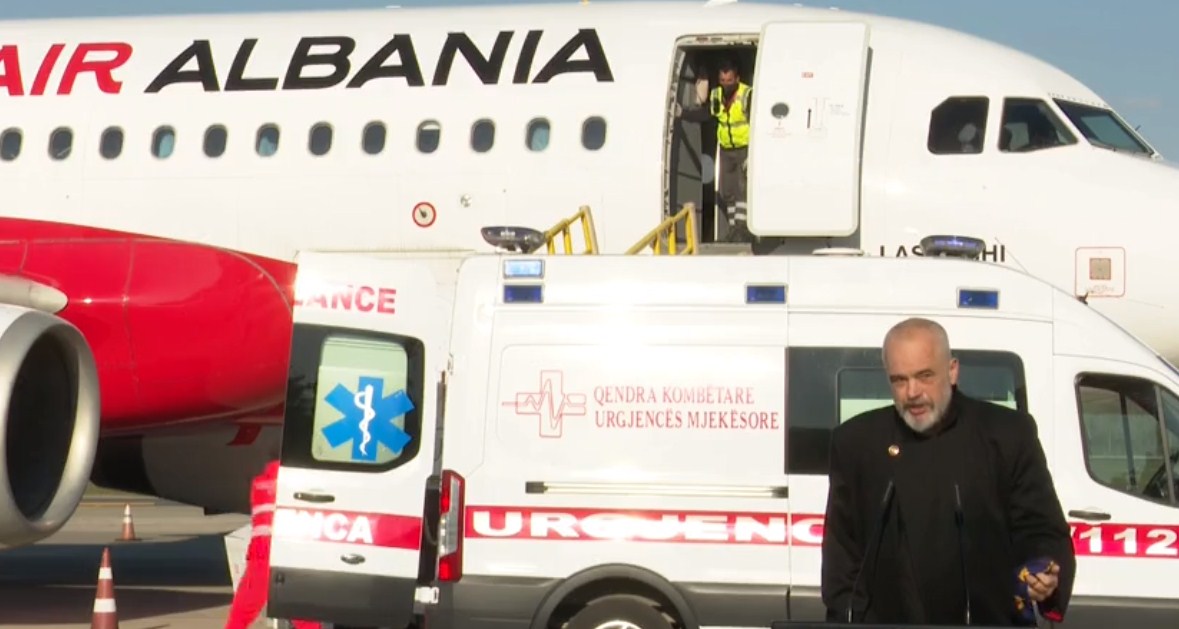 Albania received 192 thousand of the Chinese Sinovac vaccine doses from a Turkish distributor on Thursday.
Prime Minister Edi Rama, who was in Turkey to meet with the distributor today, said they signed a deal for a total of one million doses, half of which is expected to be delivered in the next two months. He added that his government is considering having the Chinese vaccine produced in Albania.
The contract with the Turkish company "Keymen Ilaç Sanayi ve Ticaret" will not be public due to a "trade secret" restriction imposed by the company, Rama said earlier.
The government's objective is to vaccinate the whole population within a year from now.
Albania has received about 290 doses of four vaccines to date – Pfizer, AstraZeneca, Sputnik V, and Sinovac – but only about 50 thousand doses have been administered to the medical staff, elderly, and teachers, the vast majority of which comprises only the first of the two shots. 
The country is expecting more than 1 million vaccine doses through the COVAX initiative, and 500 thousand more from a direct contract with Pfizer.
The government has vaccinated about 700 people per day since January.