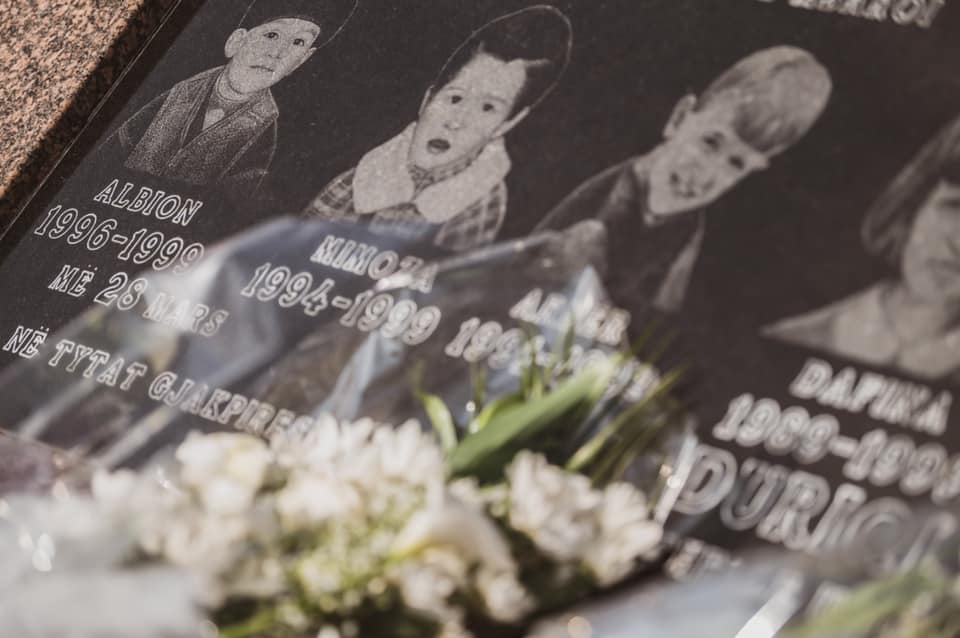 Kosovo leaders vowed to demand justice from Serbia in an international court over the thousands killed during the '98-'99 war engaged by Serbia under the Slobodan Milosevic regime.
On Saturday, on the 22nd anniversary of three Serbian massacres against Albanian civilians in the Suhareka, Krusha e Madhe and Krusha e Vogel villages, the country's leaders paid homage to the victims, and stressed their promise during elections to sue Serbia in an international court over what they consider genocide against their people.
"The new government of Prime Minister Albin Kurti has promised to first file a lawsuit over the Serbian state's genocide; this has to happen first, then we should be prepared to ask for our rights during each phase, starting from the dialogue with Serbia and throughout all other stages of state-building," Acting President and Speaker of Assembly Glauk Konjufca told journalists on Saturday.
He said Kosovo and its people still suffer the pain of "three open wounds": the massacres they went through, the missing persons, and the justice that has not been delivered yet.    
Prime Minister Albin Kurti also promised to prioritize the issue of Serbian crimes in Kosovo and the fate of the over 1,600 missing persons.
"This is an example of Serbia's genocide against Kosovo, when it exercised terror against us in order to make us flee from our land," Kurti said from Krusha e Madhe memorial graveyard.
"Our government will work as none before for justice, for victims' families, for our losses, and martyrs who paid a high price for our freedom," he added.
MP Vjosa Osmani, the main presidential candidate, said they will never cease asking for justice over the atrocities Serbia committed in Kosovo – "the killing of children, women, innocent people, "guilty" simply of being Albanian" – which she classified as genocide.
Serbian forces killed at least 241 Albanian civilians in the three massacres commemorated this weekend (25-28 May, 1999). In Krusha e Madhe and Krusha e Vogel they machine gunned men aged 13-72 and burned down nearly 900 houses. In Suhareka, the members of the Berisha family were taken into a building, grenades were thrown against them and they were machine gunned – 48 died, 3 managed to come out alive and tell the story.
Read more: 22 Years since the NATO Bombing of Milosevic Regime in Yugoslavia