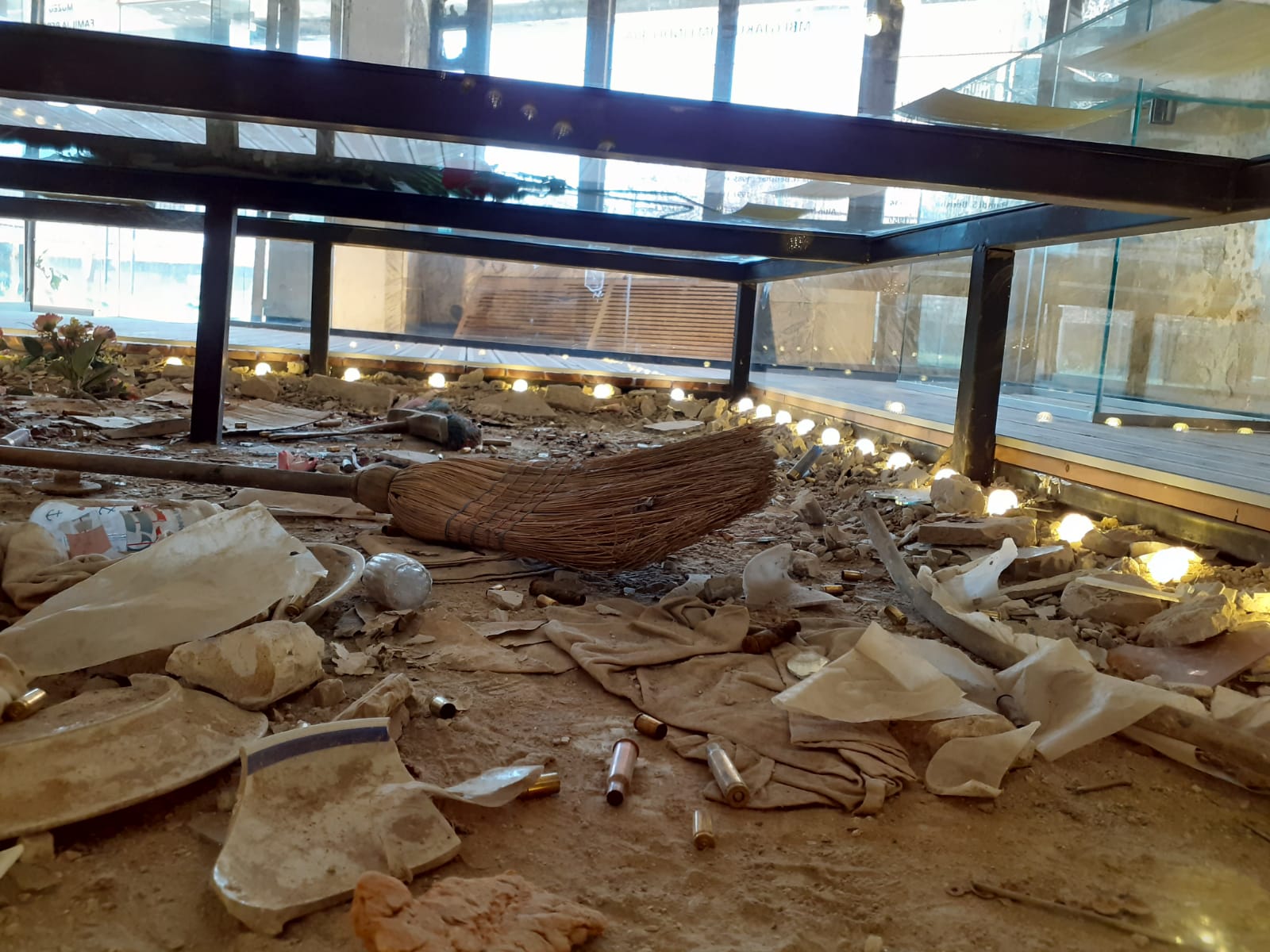 On the 22nd anniversary of the massacre by Serbian forces of 49 members of the Berisha family in Suhareka, Kosovo, the family hopes to find 23 bodies that still remain missing.
Showing evidence of the massacre, Hysni Berisha, a family relative recalls the day of the tragedy to Exit.
"NATO bombing started on March 24, 1999, around 8pm. Right after the bombing started, on the morning of March 25, there was a massacre in "Emin Duraku" street in Suhareka where 24 Albanian civilians were executed. Following this, on March 26 the massacre of the Berisha family happened, where police, paramilitary and military Serbian forces forced out of their houses 49 members of this family."
He said that initially, four men and one woman were executed in their house's backyard, while the rest (44) were forced into a pizzeria and were executed.
The pizzeria, turned into a museum last week, keeps fresh the memory of the tragedy with objects these victims had on and around them in the last moments of their lives.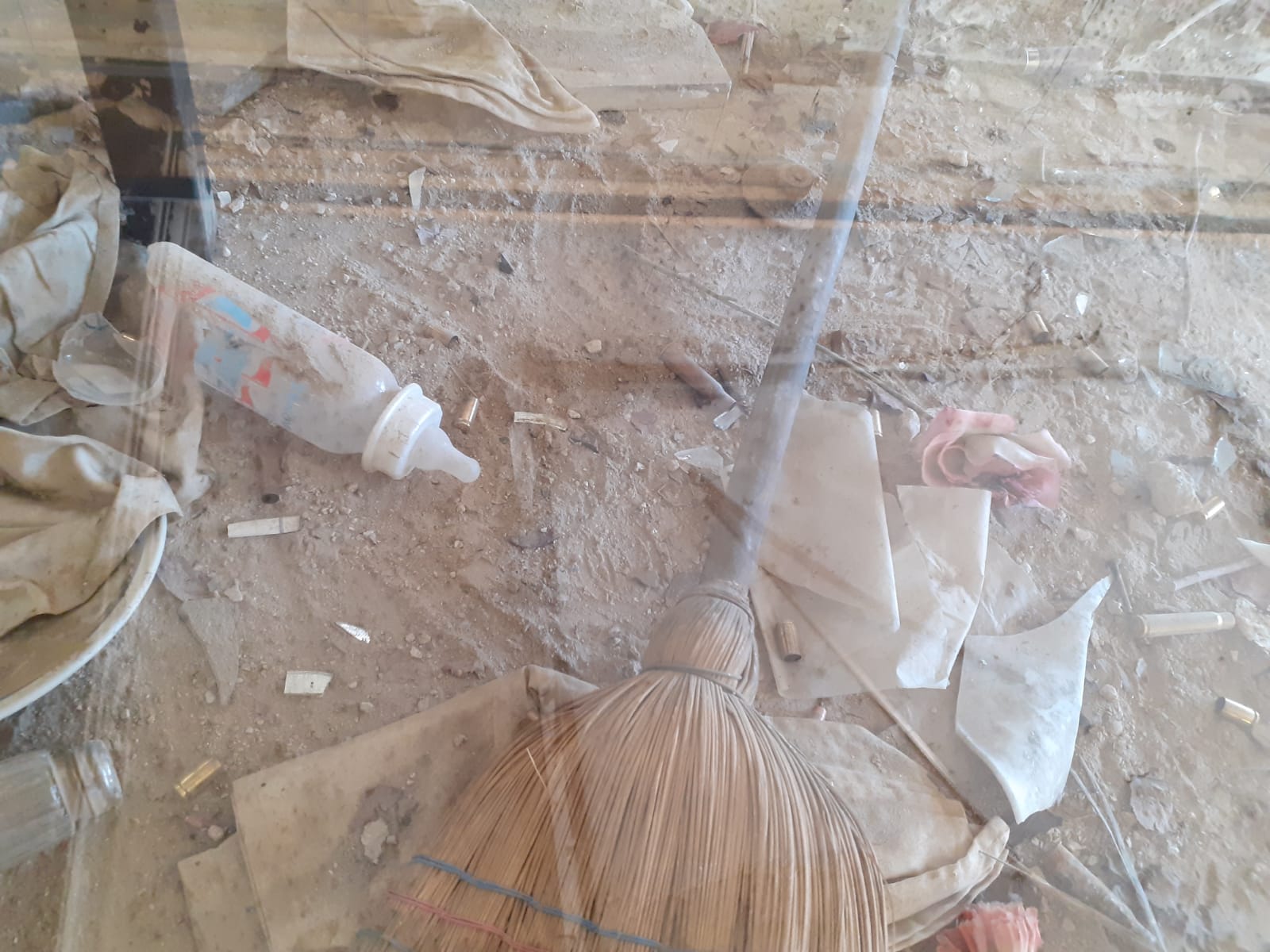 Among a large number of bullets shells, lays a milk bottle that belonged to a 2-year old child who was holding it before being shot and killed.
"The youngest age of the victims was a child who had not yet been born- a nine-months pregnant woman was killed. 16 children were killed here, starting from 2-year old," Berisha said.
He explained that Serbian forces went inside to verify if any of them were still alive, and those who moved were again shot.
Details on how the massacre happened have been told by three witnesses who survived the tragedy by pretending they were dead.
"Luckily, there are witnesses," Berisha says.
Shyhrete Berisha, Vjollca Berisha, and her son Gramoz Berisha (then eight years old) pretended to be dead and were placed in a truck alongside the dead bodies by Serbian forces.
"On the way, Shyrete told two others that if they bury us with others, we will be dead anyway, so let's try to jump from the truck," Hysni Berisha says.
"Vjollca hesitated to jump at first. Shyhrete jumped in Malesi e Re village. A girl there saw her and told her father that a woman had fallen from the truck. When her father saw Shyhrete, he helped her out and took her to Budakova village, in the ambulance of the Kosovo Liberation Army. Her wounds were treated by KLA doctors and then she went to Albania," he explains.
Today, Shyhrete Berisha lives in Germany.
"Vjollca and her 8-year old son Gramoz jumped about 500 m further down the road. First, they went into a house nearby where they landed and then to Caparc village where she had a sister and received treatment," Hysni Berisha says.
He adds that the first time Vjollca and Gramoz met with Shyhrete again was when the war ended.
Facing Slobodan Milosevic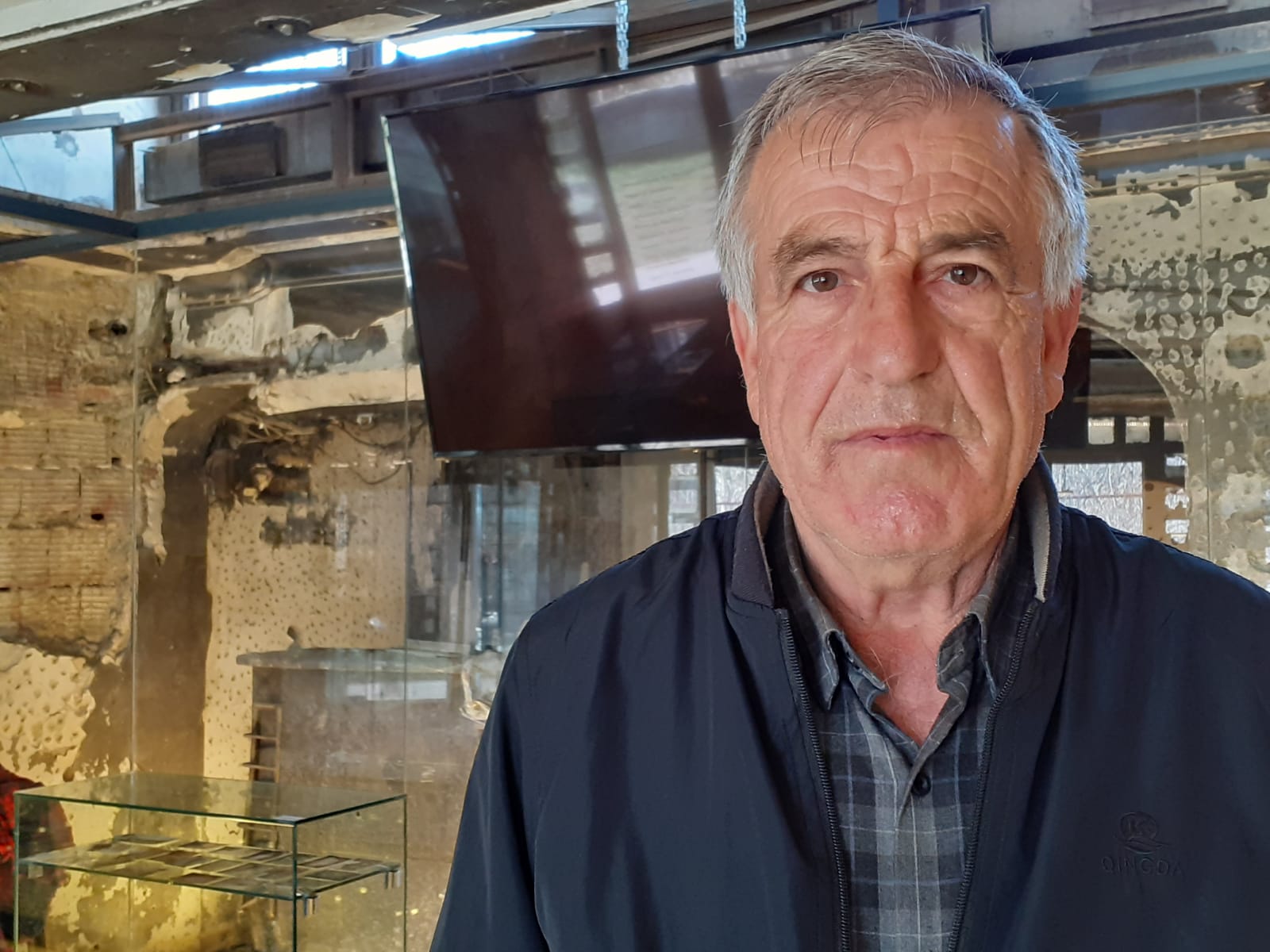 Hysni Berisha was a witness in the trial against former Yugoslav President, Slobodan Milosevic in 2002 at the Hague Tribunal, whose forces killed his family members.
He can't hide emotions while recalling the moment he first saw Milosevic as accused.
"I was proud to finally face the main criminal, the perpetrator of all the crimes he committed here, and I said to myself, now you have to be strong and you have to tell this criminal what happened in Suhareka and beyond," Hysni Berisha said.
"When I faced him I felt a kind of pride, a kind of emotion, a kind of strength," he added.
He also testified at a trial in Belgrade in 2006 where four police officers were found guilty of the killing in Suhareka.
The commander of Suhareka police station of that time, Radojko Repanovic, and a police officer Sladjan Cukaric were sentenced to 20 years in prison, a police officer Miroslav Petkovic received a sentence of 13 years in prison, and a state security official Milorad Nisavic was sentenced to 15 years.
"But the biggest disappointment is that the main criminal who was here with his special units, has been acquitted and the rest received symbolic sentences," Berisha said.
The victims were transported by truck and dumped in a mass grave in Kosovo.
"On April 2, in order to hide the traces of the crime, Serbian forces went with an excavator at night and loaded the bodies on refrigerated trucks. The direction where bodies were transported, for us, was unknown," Berisha said.
After the war ended the truck was discovered in the Danube River in Serbia. It was ascertained that the bodies of the Berisha family and others were there.
"26 of them were identified as being members of the Berisha family whom we reburied on May 26, 2014. From 49 killed, 26 six are buried in Suhareka, the rest are still missing," Hysni Berisha told Exit News.